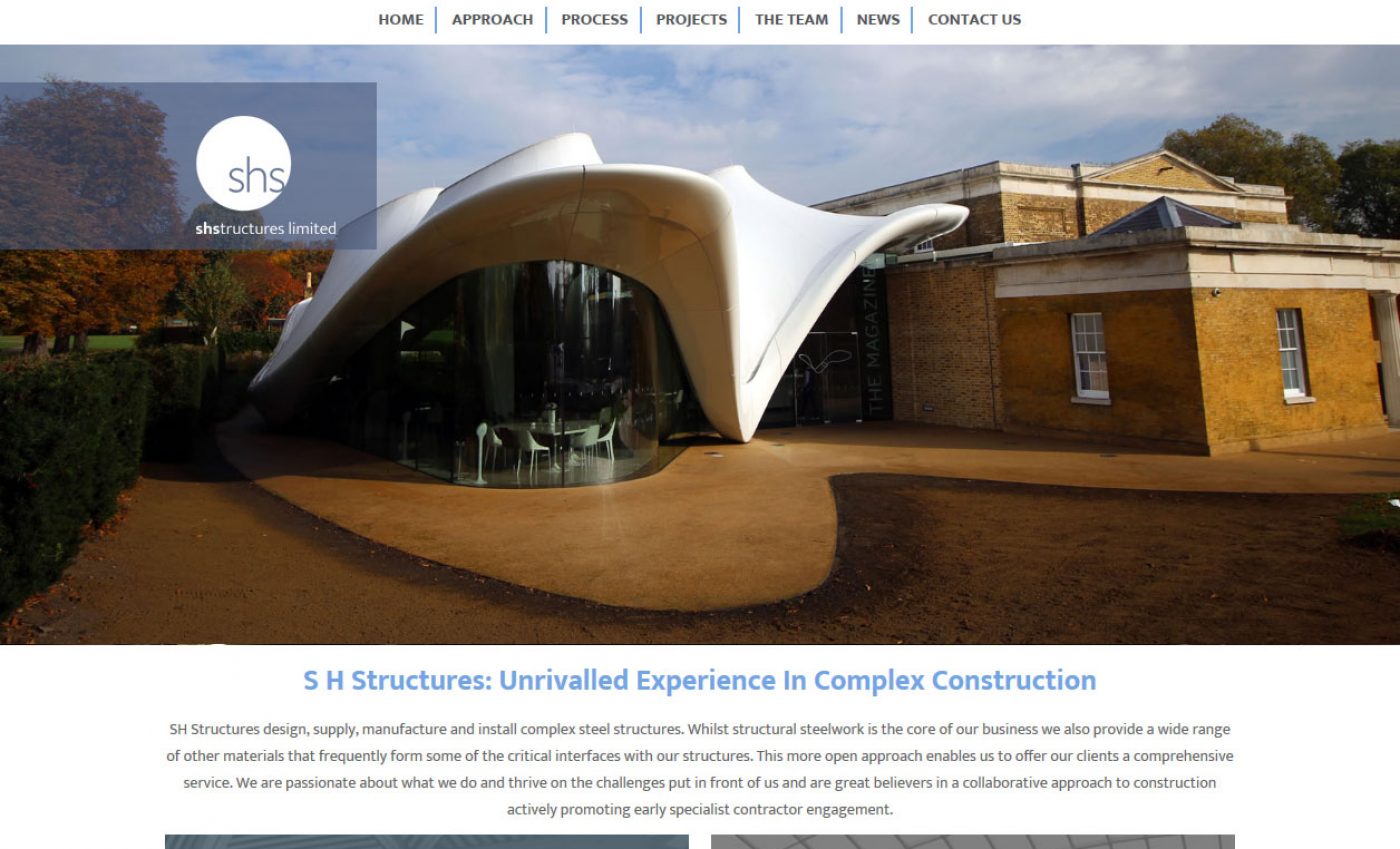 We were approached by SH Structures to create a streamlined, image focused portfolio website that showcases their large scale steel work.
SH Structures who specialise in the design, supply, manufacture and installation of complex steel structures, had their existing website created in 2007. Whilst it had served their company well, they felt it was lacking in areas of accessibility and usability especially in how users were required to navigate through the website.
The brief was to streamline the user experience and create a responsive site that would take the company forward and be as future proof as possible.
Good quality images are vitally important and in having worked on numerous projects had lots of quality imagery available that we could show off within the design of the new website. With this in mind we included a prominent banner throughout much of the website that would give them the ability to include much of this photography.
While the previous website also made good use of imagery it lacked quality content with nothing more than the navigation present on the homepage. With a lack of content the websites visibility in search engines was always going to be weak and so the new build, as with all our websites, was built to be search engine friendly with us guiding the client on adding far more engaging content to ensure each project and news article help make the site more visible in addition to providing their users much more information about what they do and how they do it.
What helps SH Structures maintain this forward momentum of delivering great quality content is us developing their website on a Content Management System (CMS). At Bronco we often use WordPress in these instances as it provides lots of customisation to extend the CMS beyond the core feature set as well as develop a totally bespoke theme when making extensive use of custom post types and custom fields.