I'm sure a number of people reading this post will be doing so on a mobile device, as consumers have been changing how they view content online. We have seen this change the dynamic digital marketing environment and we now know responsive websites are an essential function of web design. The ability to view web pages without distortion on different devices is vital to customer experience.
According to Smart Insights, it's estimated that 80% of users are accessing the Internet via smartphones, while 47% of searches are coming from tablets.
What do people do on their mobile phones?
We mobile users to find out how people use their mobile devices. We asked: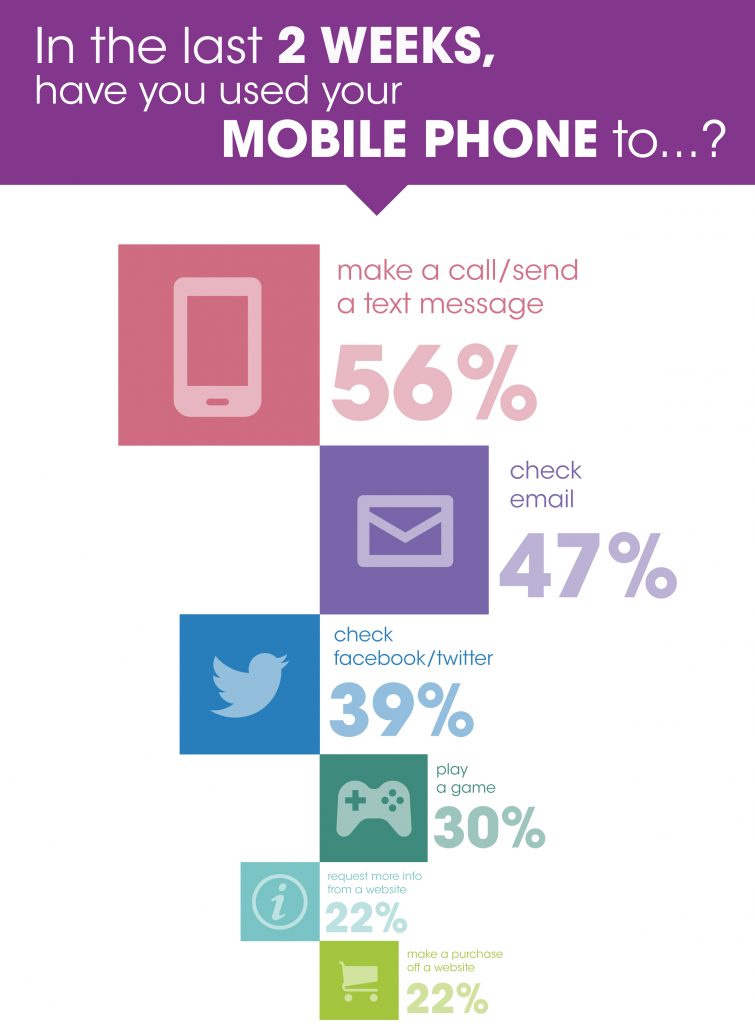 We can see from The SEM Post, that Google now ranks websites differently; they now have 2 indexes, one for desktop and one for mobile. If your website is not responsive, so not mobile friendly you will find your website will not perform as well, diminishing your customer reach.
These recent external changes from Google have seen websites undergo a responsive re-design, this in turn has seen some websites experience an increase in traffic and engagement on mobile devices after. One great example of this can be seen below.
Case study
We have been developing a number of responsive sites for our clients; one which went live in during the Google updates was for Schofields. Comparing conversions for Schofields before and after the new responsive website went live on the 28th April and we found an increase in sessions (visits) on all devices: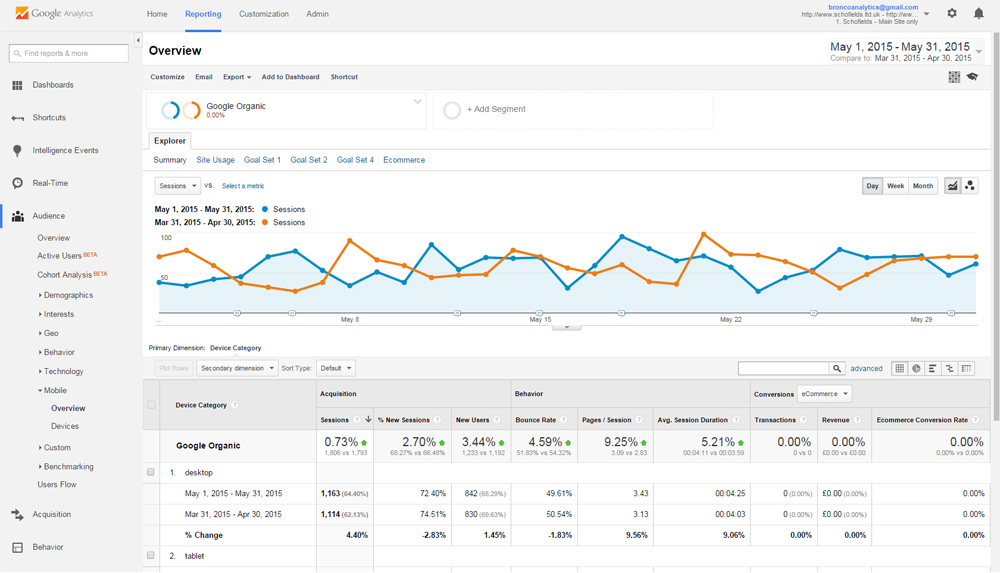 28% increase in mobile
11% increase in tablet
4% increase in desktop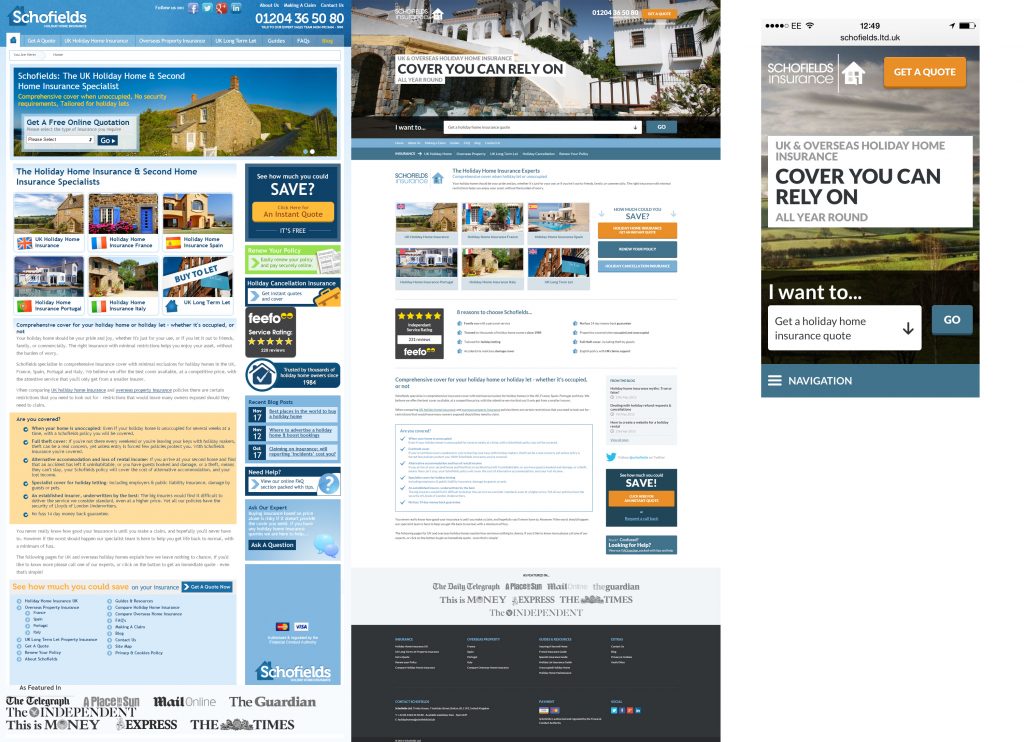 The responsive redesign we did for Schofields has had a positive effect on site visits in addition the website is now easier to navigate on all devices, improving customer experience.
Engagement
Customer retention on mobile is important, mobile apps and websites allow customers to login to their accounts and pay for items from their smartphone. Comparing mobile app to mobile browser you can see that more people research products prior to purchase on mobile browser.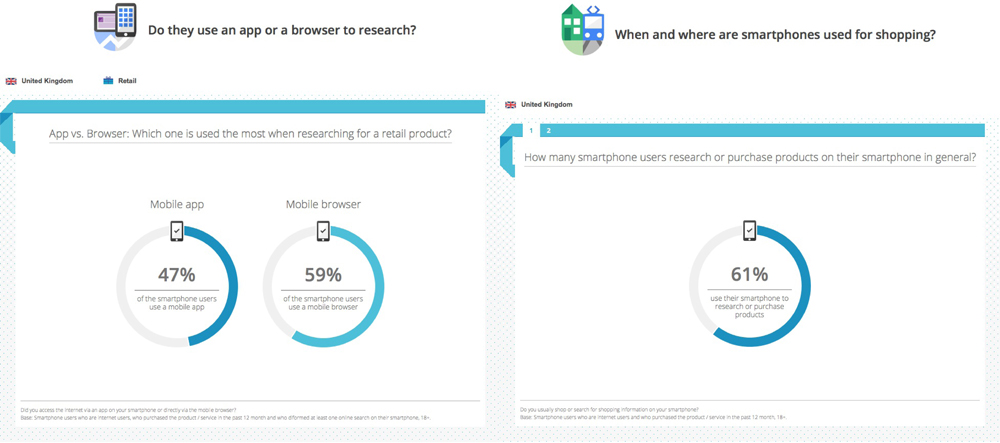 The customer journey on mobile devices, from Google shows how many customers use social media for recommendations and reviews of products and services. The impact of social on ecommerce has seen users get real time help from companies.
The next steps
Mobile friendly websites are important to clients, we are looking at conversion optimisation on mobile devices which will allow potential customers and existing customer to enquire and request information or products and service or purchase on a mobile device. One Click Buy will be an important consideration for many ecommerce sites. This will allow customers to log in and buy without entering payment and delivery details, as these will be stored securely and will make payment process much quicker and easier for the customer.