As we're sure you all know, today Her Majesty the Queen turns 90. Here at Bronco, we wanted to make sure we celebrated the big day in style both for ourselves and our clients. This morning saw us presented with a celebration cake in the form of the crown (big thank you to the ever skilled Darrowby Cakes), and today we're hard at work on sharing an Infographic all about the Queen's big day: 90 Years in 90 Facts.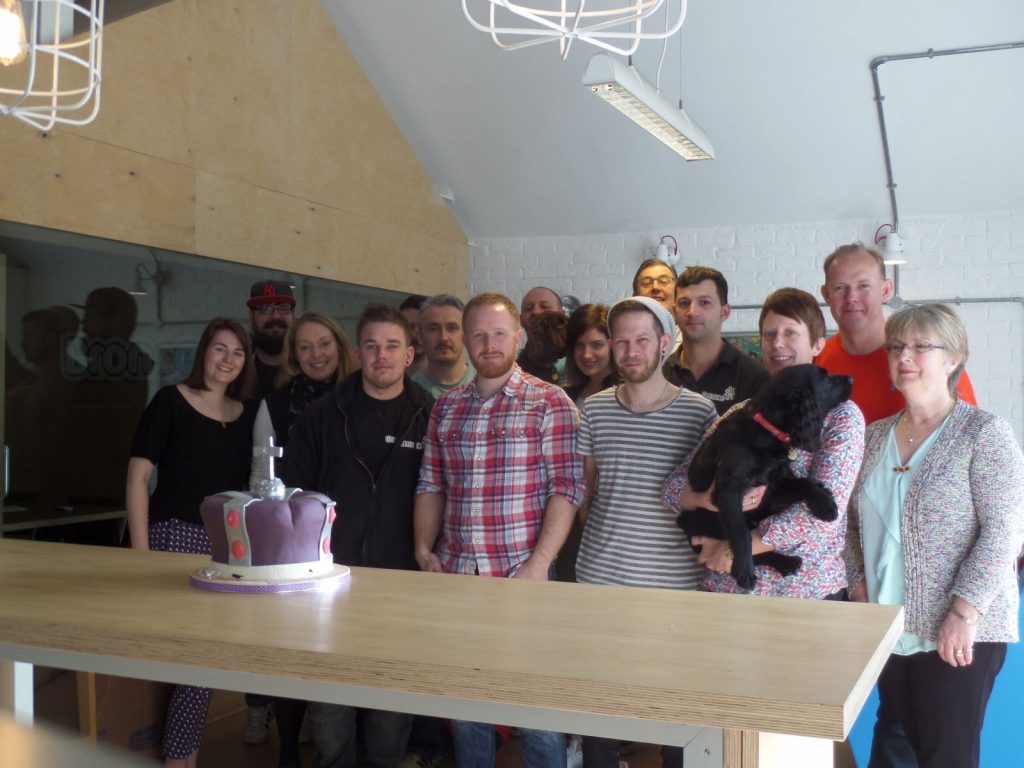 One of our clients, NRS Healthcare are huge fans of Queen Elizabeth and what she stands for, crushing outdated stereotypes of elderly people. We've worked on several campaigns with them surrounding this message recently, including ones to bring a heightened awareness to the issue of loneliness and combatting it with simple conversation cards, and #BeSelfless.
For the Queen's big day today, as well as the upcoming celebrations in May and June, we created an infographic packed full with fun facts about the Queen, 90 to be precise. Take a look below and read more about NRS Healthcare's message on their blog:

The main challenge with designing this infographic was fitting 90 facts into a limited space. A winding timeline was the best solution with each major milestone in the Queen's life appearing in their own square. Other minor events could then be placed to the side. Major events were shown with accompanying photography to add visual interest. The timeline starts in greyscale and sepia tones and progresses to full colour.
This has already seen popularity across the web, being picked up by the Metro last week in the run up to the event and being shared across social media and blogs today. We expect to see it continuing to run over the next few months as celebrations continue surrounding the Queen's 90th birthday.