Can you believe it's been a year already? We first got the news back in late February last year about the pandemic in the UK, and since the middle of March 2020, everyone in the office has been working from home.
We all pulled through together quickly as a team, helping each other to get set up and ready to continue working from home.
We thought we'd bring a bit of light hearted fun since the one year date, and bring to you…
The Bronco working from home awards! 👇
Becky (Outdoor lover)
We've seen Becky rock up the most miles during lockdown. One of Becky's favourite things to do is going for a run outdoors and now she has a new challenge set for April which is supporting Bone Cancer Research by completing 2,000 burpees! 😮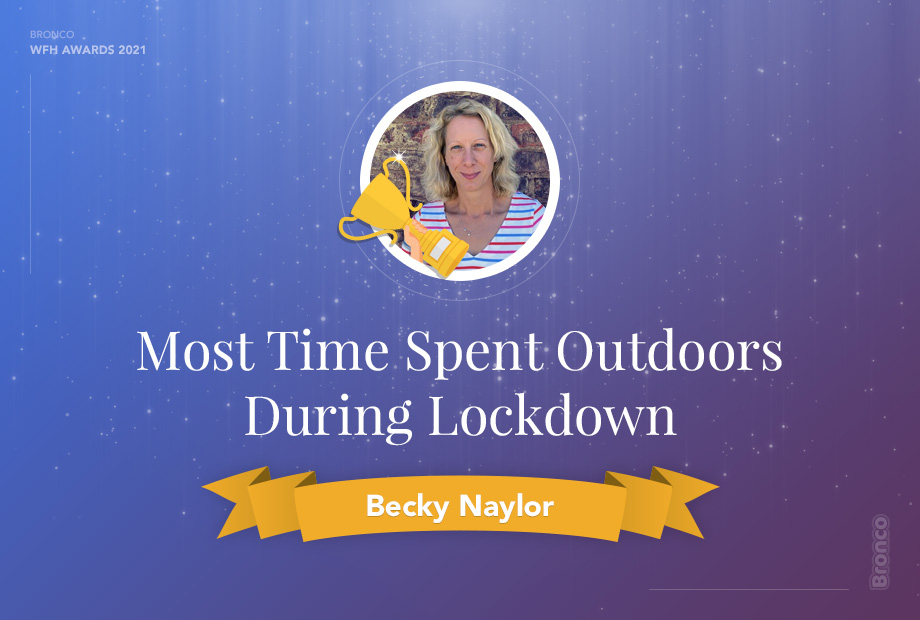 Matt (GIF king)
Quick on the button, Matt holds the perfect GIFs award, giving us all the laughs and motivational GIFs each week for the team.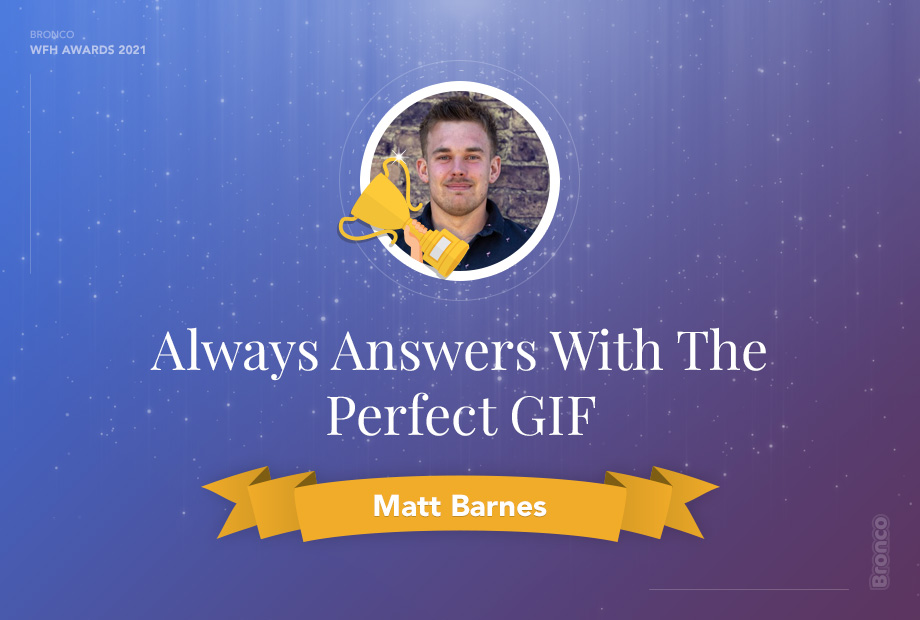 Rory ("Sorry whaaat?")
We've all been guilty of leaving ourselves on mute at least once…right? But Rory has done it, well, a few more times than that!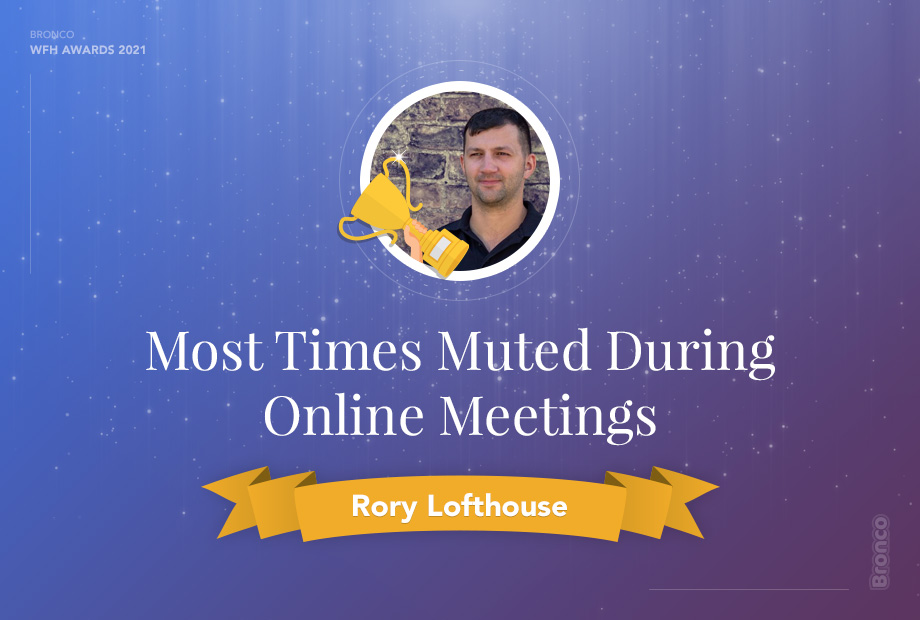 Ant (Trickery master)
We never know what he will turn up to Monday morning huddles as…once it was a woman, then we had a goat as a disguise! What's coming next?! 🤫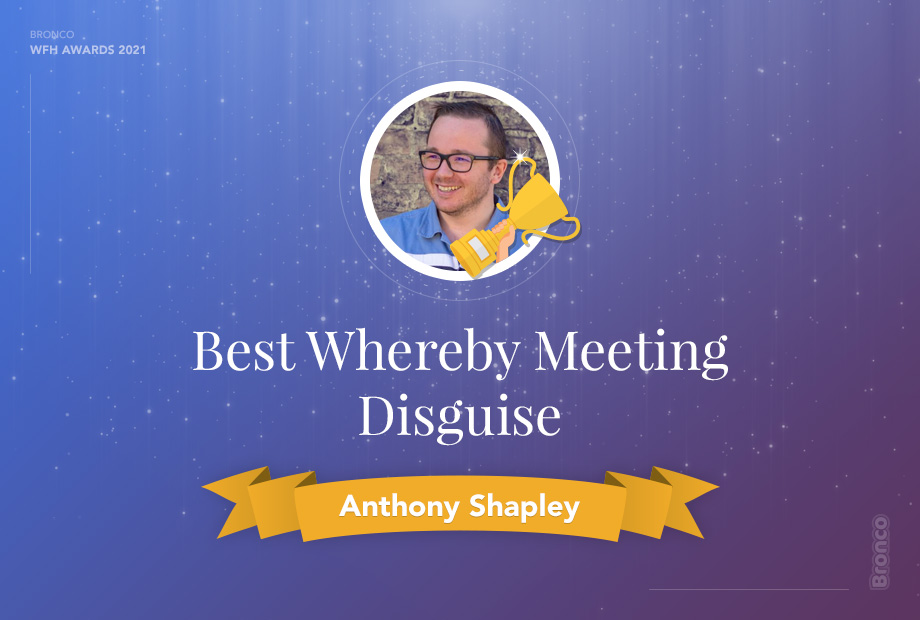 Adam (Real life Bear Grylls)
We estimate Adam has left his house for approximately 7 hours total during lockdown.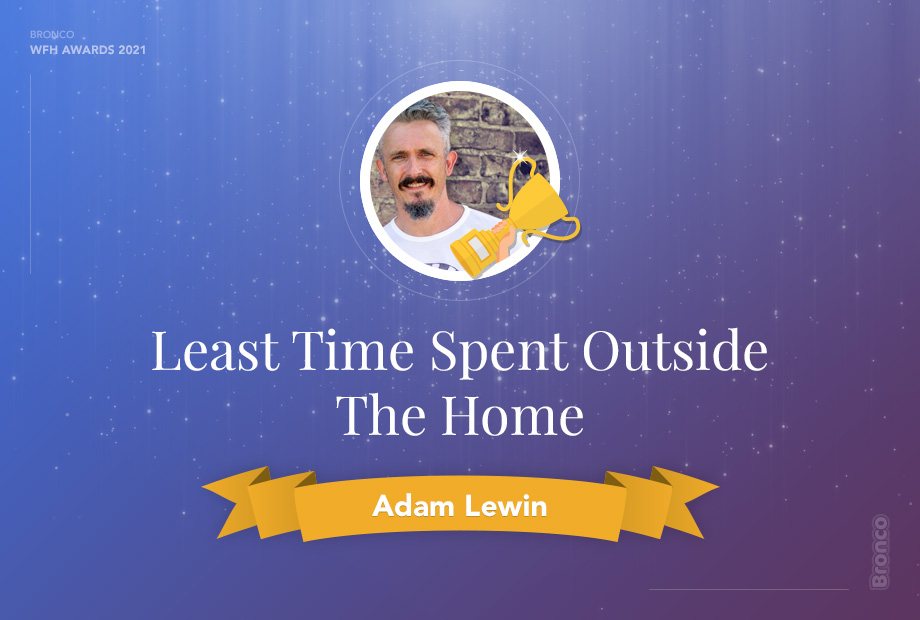 Sian (Kim Woodburn would be disappointed)
The famous half painted wall has joined us all the way through lockdown during meetings. Sian says she'll finish it by next week 😆
Steve (Best lockdown chef)
Taking the cooking and baking award is yours truly. Did I vote for myself for this one? I promise I didn't… 👨‍🍳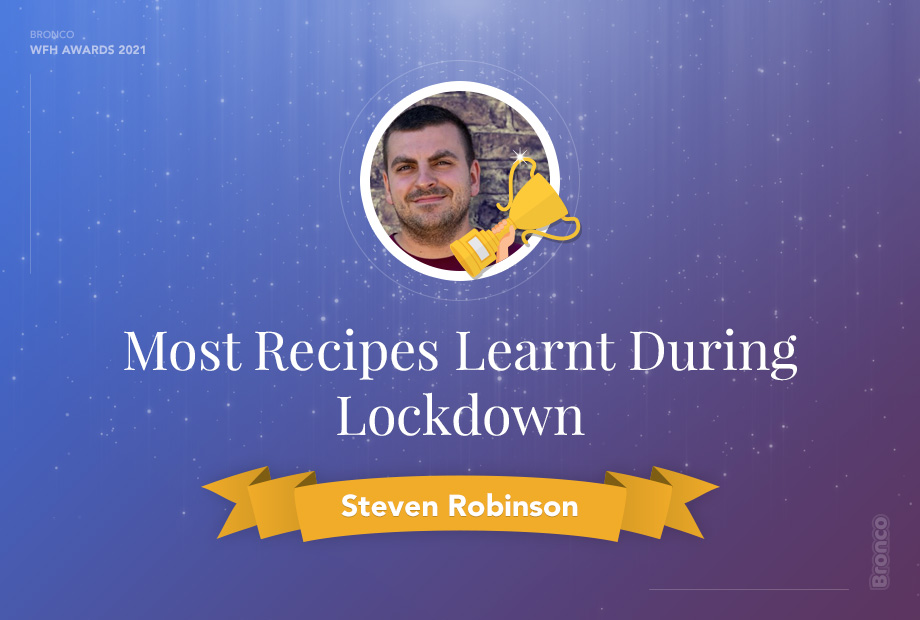 Ben (We can see you 👀)
Ben has swapped his coffee machine antics during our Monday morning huddles for slyly eating his bowl of cereal 🥣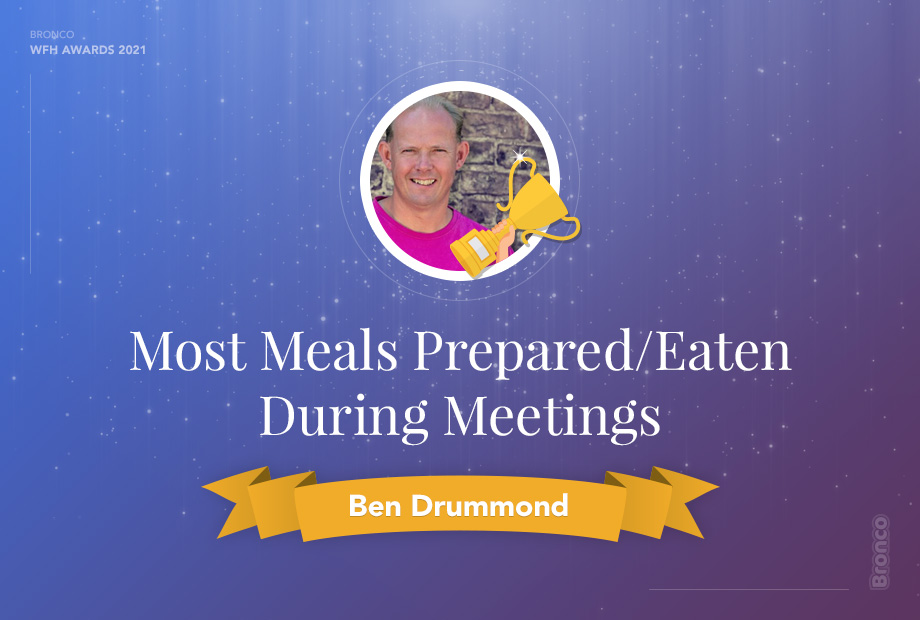 Kean (Netflix binge enthusiast) 📺
"Hey Kean have you seen the new…"
"Seen it".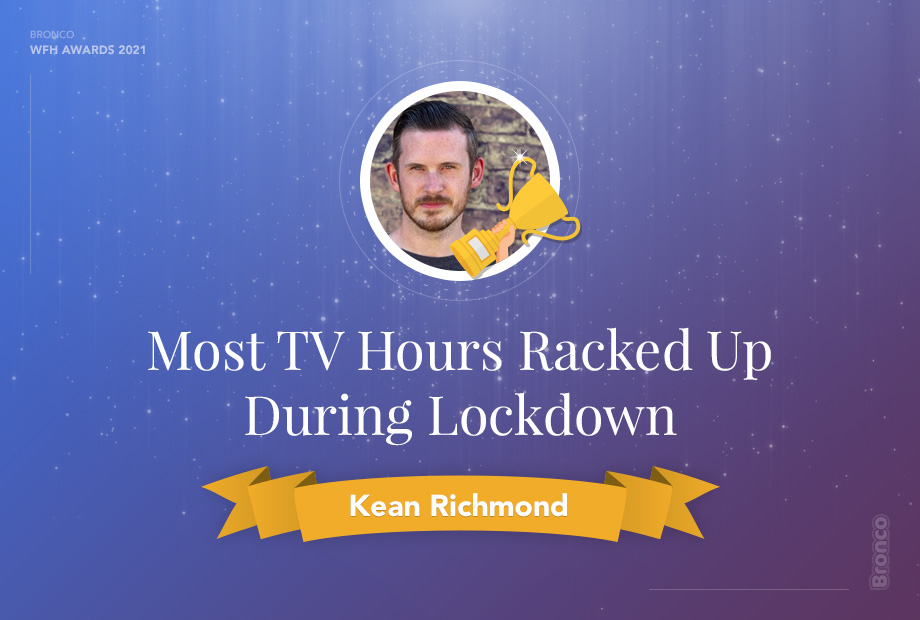 Chris (Barber professional)
Chris was owning the Donald Trump weave look… until one day, to all of our surprise, he had a haircut! ✂️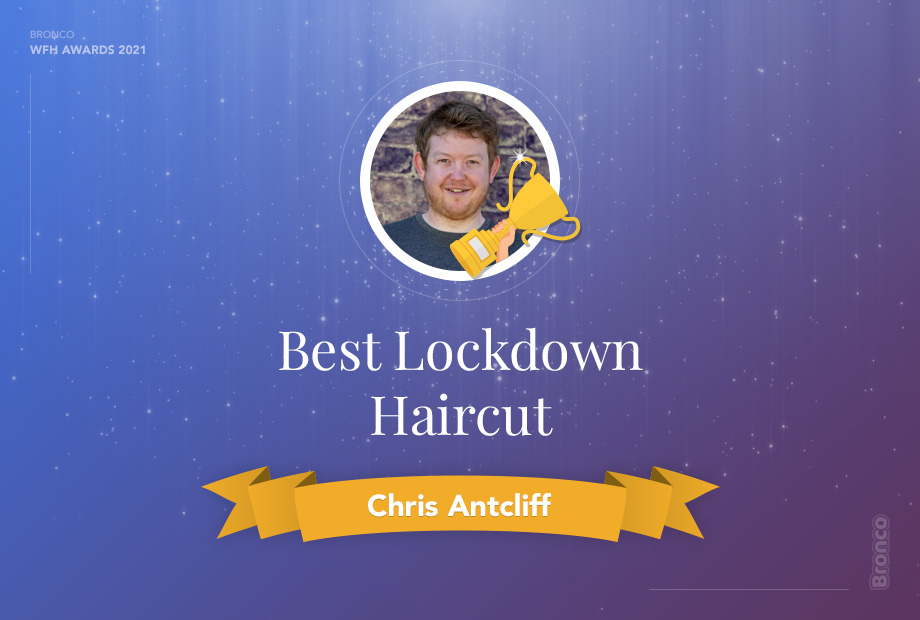 We've enjoyed rounding up the Bronco working from home awards! Did you enjoy reading through these?