The biggest fear in digital marketing is when the content isn't flowing properly and not giving you the results you intended. It can be hard to get through the process, particularly when the original ideas of the content appear to be great to begin with. We know, it has happened to us before and many other seasoned writers. How you deal with it, makes the difference. 
Recognising downfalls
You'll soon notice difficulty arising when people aren't reading your material or aren't interested in hearing more about it, especially when you've got more to offer. Whether you're targeting journalists, news related sites or connecting with bloggers, it can be tough to not reach your initial goals when trying to reach out.
You need to re-evaluate and reconsider the content in hand. "Perhaps the content isn't strong enough?" says the voice in your head, maybe the chosen topic is not in recent discussion at the present time, and isn't quite relevant right now?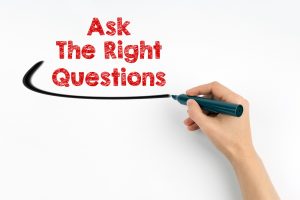 Questions to ask yourself
Start to pinpoint the errors:
What went wrong?
Where did it go wrong?
How do I recover?
How do I fix it?
What makes a story newsworthy?
It's always best to get other opinions or a second viewing when creating new projects, whether it's overlooking the general angle of the piece, or as simple as checking through grammar, you'll always find people who can contribute with a fresh pair of eyes can help give new creative ways to produce a solid piece of content.
Perhaps you engaged a few people but didn't finalise getting anything published in the outcome? This can be due to a number of reasons; the most common scenario is not having additional information to provide and follow them up with. This might be a good bookmark or pinpointed area to remember and to consider for next time.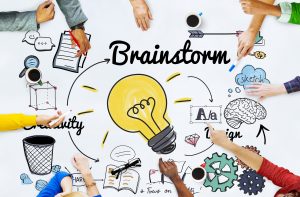 Brainstorm sessions
You want to be involved with up to date, current news and topics being spoken about when brainstorming your ideas. Familiarise yourself with what's around you in everyday news, that way your ideas will soon be relevant and strike up interest.
The benefits of having brainstorming sessions are that they help gather everybody's thoughts and ideas to collaborate with, helping to create a strong piece of content. It's always best to get people's impressions and angles across, and you can build off one another or come up with new ways for targeting.
Original brief idea
Inspirations and concepts
Planning ahead
Communicating and teamwork
Collecting data
Research and information
Angles and goals
Finalising and creating
Showcasing and engaging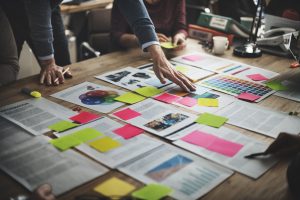 Offering more
Providing more information or imagery can easily be done, whether it's further research and information, more detailed breakdown of statistics, an infographic to help support, breakdown and backup the content. There really are many ways to produce and give more.
Statistics and data driven content are usually a great resource to create, as it can often engage journalists' interest, depending on the spoken topic. If it fits in and is relevant for them, chances are they'll look to feature the piece or want to hear more about it.
There are numerous amounts of ways content marketing can be introduced:
Press releases – Brief and straight to the point, always referred to in the third person. Passing information along, a compelling news story, sharing data, the list carries on. Always remember to summarise your piece in the first opening paragraph, think of it like a newspaper layout, include a date, location and explain what the main point is, but keep it short and succinct.
Blog posts – Unlike press releases, blog posts can include a longer form of writing and come from anyone wanting to create their own writing and space on the internet. Blogs are looked at as more of a personal diary for many people. The style and layout of writing is typically formed in an informal and laidback way, more of a casual piece of writing, which can be produced by anyone.
How to guides – Highly popular as they're informative and give people what they need to hear and find out. Whether it's given in a blog post, video format, or audio, they're beneficial for anybody seeking help.
Lists – Great to follow, can outline a number of things, for an example, whether you're reading through a list to accomplish something or ways to improve something, like: "Top 5 ways to improve higher ranking in Google" or "Top 15 ways to prepare yourself for an exam". The layout starts with the topic at the top, maybe a short introduction, then corresponds down in numbers or in bullet points as lists should be, either outlining the answer, defining, or describing something.
Videos – The list is endless with the different types of videos you can produce: illustrations, animations, video tutorials etc. Vlogs can be useful when either promoting a product or spreading awareness for something.
Interviews – Can be video or audio based, or in the form of a written interview. They give you great material towards your writing, especially when you can get official quotes from somebody.
Podcasts – These can be useful when promoting or influencing people; supplying a podcast on your site to make people aware of upcoming content. You can always leave your readers and listeners wanting more at the end of every podcast, give a brief description of your next potential subjects.
Statistics – Gaining data can be done in various ways. Surveys are great to carry out as results can tell you a vast amount. They give you people's views and opinions, potential ideas and more knowledge and information around the subject in question. You can break down the data and see who's saying what, whether it's by the young or newer generation or by people over the age of 65.
Graphics – People can often find text heavy articles to be overwhelming to read. Images help break up content and invite people to carry on being engaged and keep reading. Infographics are great to break up the text and data also, as they offer an easy on the eye approach.
Outcome
Sometimes ideas can see potential and to strike up interest, but not every idea will unfortunately happen. It's all about thinking outside the box in typical scenarios, the ideas are good but what kind of angle with this cater to? Who will be interested? Can this be supported with anything extra, accompanied graphic, carrying out a survey etc.
You can find the positives from this, mark it down as a learning curve and be sure to consider the questions to ask yourself above. Assess the problem, take into account the considerations for next time.