Most people that work in the industry will have heard of Google Surveys & Google Rewards. If you haven't, here's a very brief run down. If you're wanting market data, you can easily setup a paid Google Survey which then pushes out to the relevant people on Google Rewards, who get a small cash reward for their time in filling out the survey.
Google Rewards is a mobile-based app and, whilst not necessary having GPS enabled, it does give you a lot more surveys. Being based in a larger city also helps as you hit more physical locations; you often get them for just passing UK national stores such as Argos, Tesco & Screwfix.

We have seen recently that Google has been running their own surveys based on what would appear to be based around Google business listings, what a user searches for and how we trust the information found. For example, I was looking for "PTS Plumbing Ripon", a group of trade plumbing shops that mainly cover the middle and north of the UK.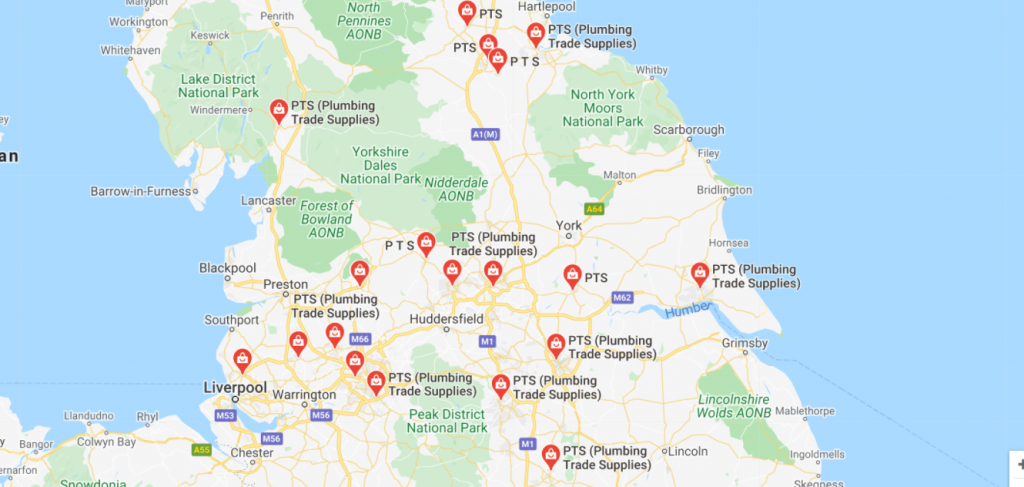 PTS, Plumbing Trade Supplies or City Plumbing have a really poor online presence, so here's the Google Survey that I got, along with the top 5 organic results that I see. Watch the GIF below to see each question: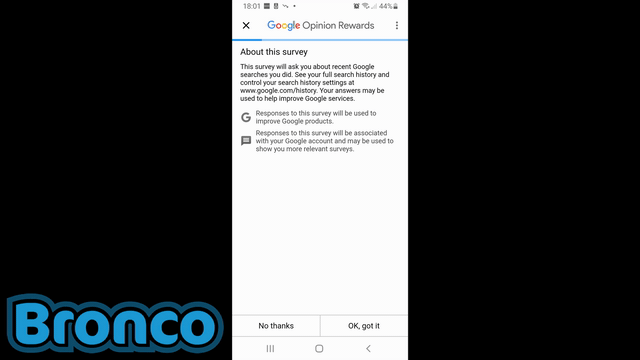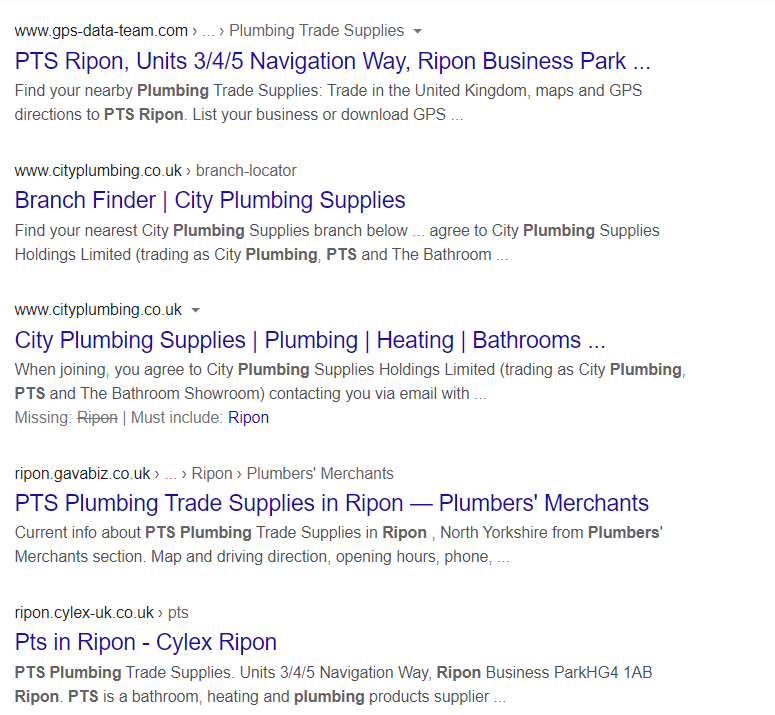 What makes this slightly more interesting is that as I wrote this, I needed to grab some SERP data so had to search "PTS Plumbing Ripon" again a few more times and, lo and behold: ping! A new push notification from Google Rewards popped up asking about my SERP for "PTS Plumbing Ripon". Below are a few slides from this review: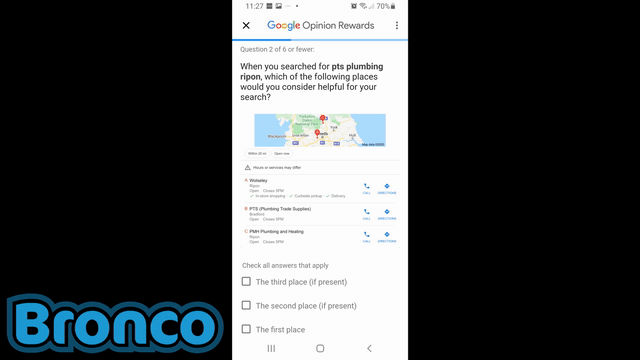 Google is clearly working on improving local listings and does a poor web presence in the organic listings, get reflected in a local listing position.
Is this a sign of Google being confused on what "I was looking for"? I never clicked through to any website or visited a physical location, however I did use the "Call"option. If your local listing is also uncared for, there have to be knock on effects of this. Get in touch with Bronco for our SEO service today so we can help your local listings.