It's been proven that having dogs in the office reduces stress, increases productivity and in general improves the overall mood of staff. We have had dogs in the Bronco offices for over 3 years now, and both office dogs have become fully fledged members of the team. We would definitely recommend other offices and businesses following suit where they can.
In the UK, trends have been growing to introduce dogs into offices, whether it's the employers dogs who are the designated office dogs, or that staff are free to bring in their four-legged friends. Nestlé for example introduced their Pets At Work (PAW) programme, where employees are able to bring their dogs into the City Place headquarters. Nestlé has gone as far as to introduce a 'passpawt', dog friendly rooms and newly created garden, Central Bark.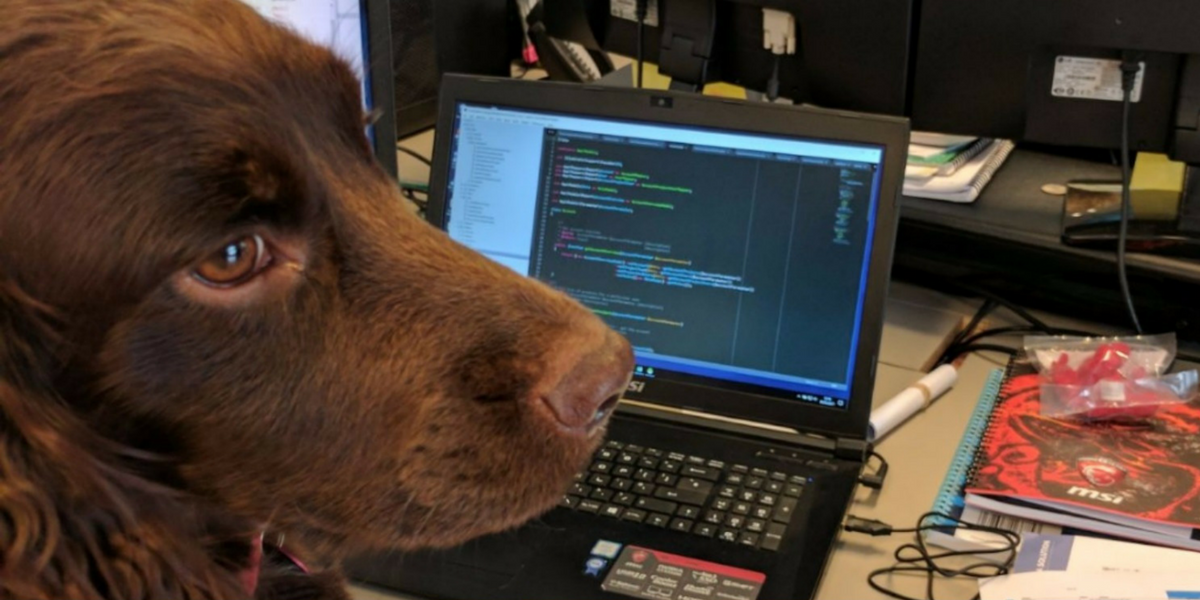 Pets are important members of the family and considered to be like children by a lot of people. To accommodate this, Scottish-founded brewery Brewdog has started to offer Puppy Parental Leave for staff from its head office. This allows staff time off when they have got a new dog they need to introduce and settle into the home.
Stress release
US researchers has discovered that allowing employees to bring their pet dogs into work or having dogs in the workplace makes their jobs more satisfying. Researchers at Virginia Commonwealth University found that during the course of the day, stress levels declined for employees with their dogs present but increased for those who had left theirs at home or did not have a dog. They also found that stress was in general higher when there were no dogs in the office compared to when there were across all staff.
Each day Cooper and Murphy bound into the office, with far more enthusiasm than most staff; their energy is infectious and spending time playing with them and giving them cuddles can give you a much needed boost.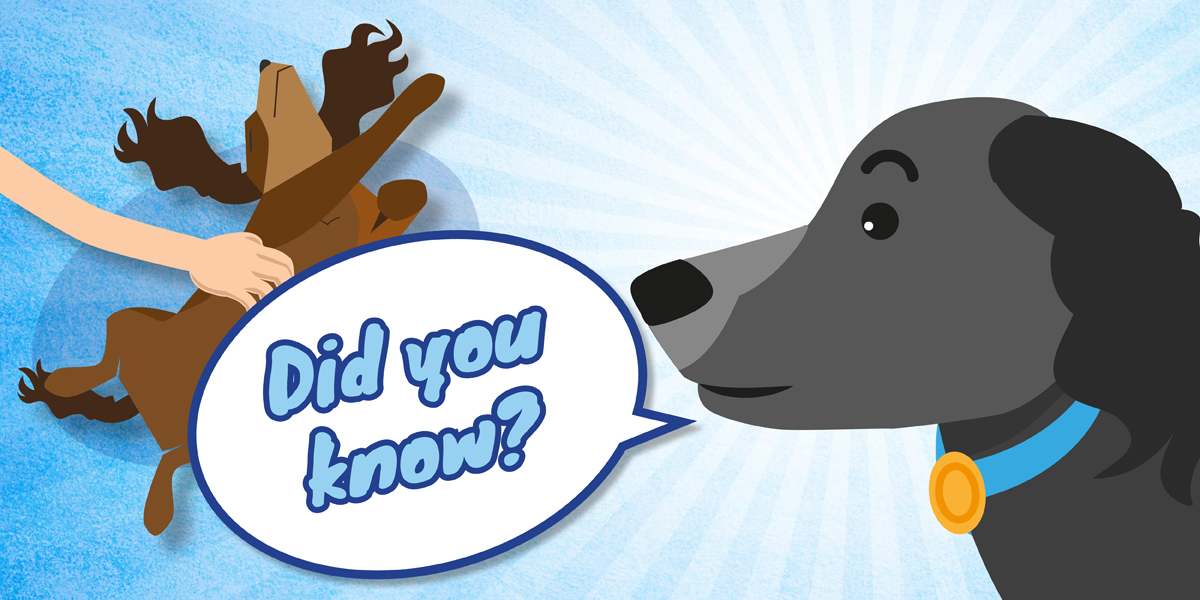 "Petting a dog can increase levels of the stress-reducing hormone oxytocin and decrease production of the stress hormone cortisol."
Creativity boost
A study by the organisational psychologists at Central Michigan University in 2012 found that dogs had a positive effect on people. The study had 120 student participants who were split into groups of four. Each group had to create a 15-second advertisement and slogan for a fictional product. There were groups with and without dogs. Those with dogs had higher levels of interpersonal interaction and self-reported team satisfaction.
The dogs sit in on staff brainstorm meetings and when you're struggling with ideas or suffering from a bit of a block, playing with the dogs can give you a much needed break. They also encourage staff in the office to talk more and engage with each other, whether that's stopping by a desk for a quick pet of one of the pups or getting together to play with the dogs.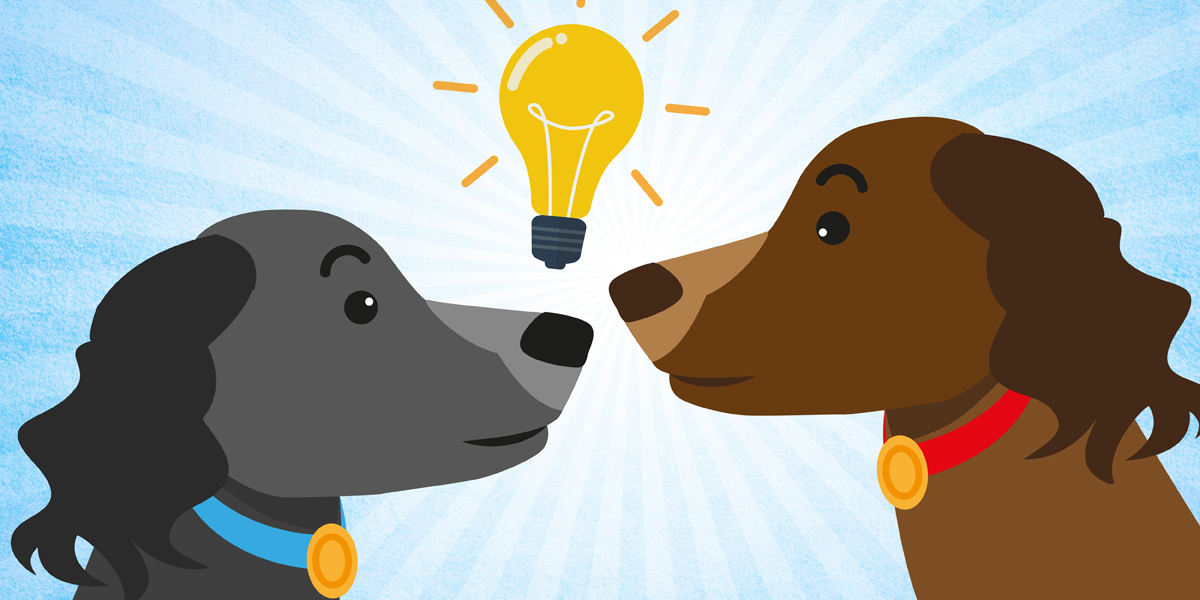 Business bonuses
There are many arguments for business to allow dogs into the workplace: increases in productivity and less stress related absences, along with improving employee moral and relationships among co-workers.
Our experience is that having office dogs can also improve client relationships, making us seem more human and approachable. Office dogs are also valued members of the team, help feature on the website as well as social media channels. Whenever the dogs are on our Instagram account, their pictures get the most likes and on Facebook get the most interaction.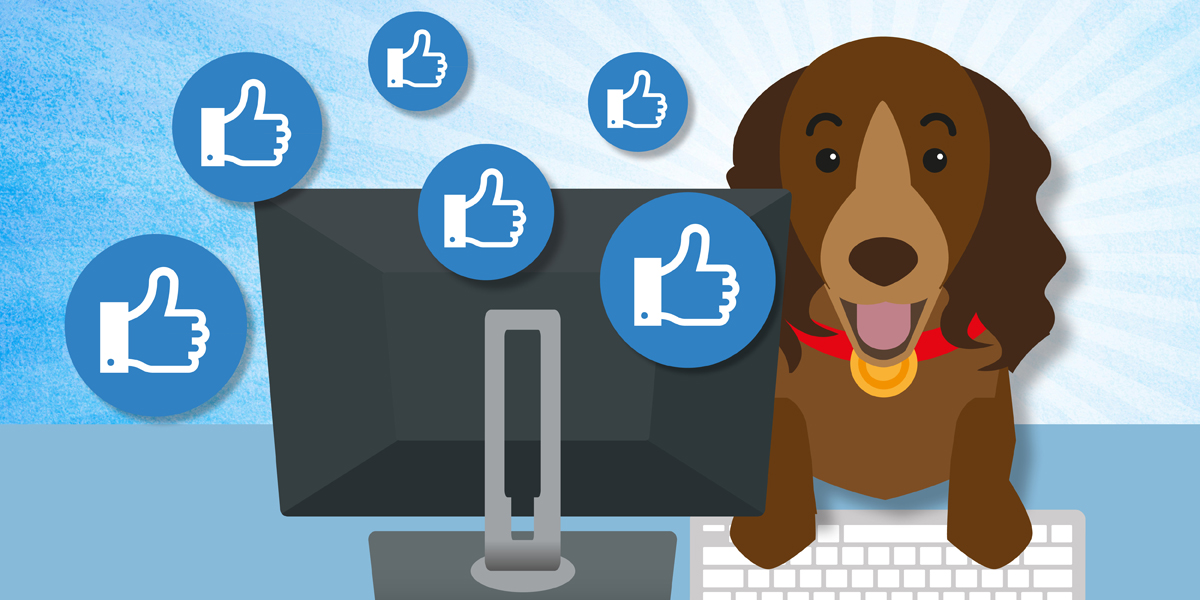 Friday 23rd June is #BRINGYOURDOGTOWORKDAY so why not trial having dogs in the office and check out our infographic to find out more  about our office dogs, the benefits and what the Bronco staff think!