With Christmas quickly approaching and shops seeing their busiest time of the year, an online store is essential nowadays for businesses not to miss out on sales. Since the COVID-19 pandemic, eCommerce has boomed and most people now rely on this fast and effective way of shopping. Therefore, allowing customers to find and purchase from you online has never been more important.
Starting with a skeleton site, something that's very basic but does the job, is better than nothing at all. Even better if you can start establishing a presence on social media too. Below we'll guide you through the steps of getting your small business online so that you can make sure to get those valuable Christmas sales in.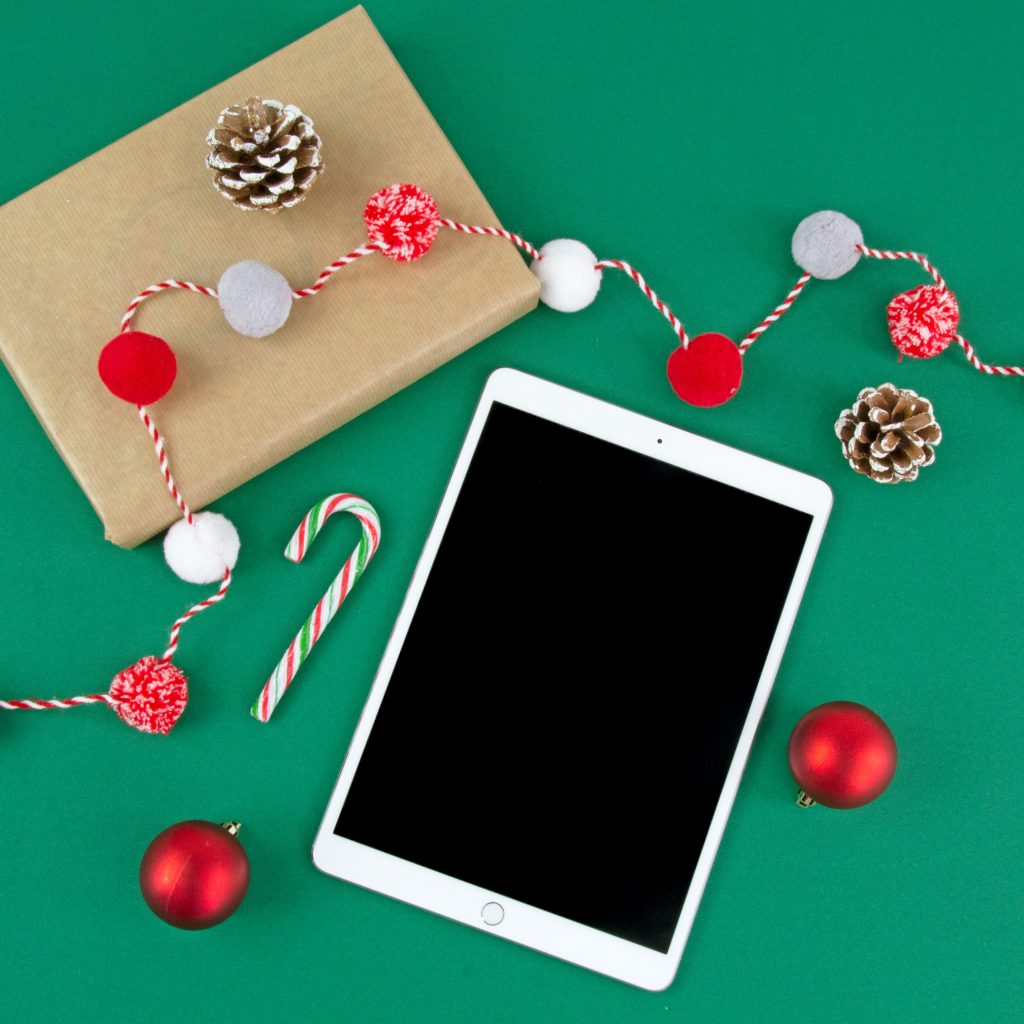 Purchase a Domain & Hosting
The first stage of getting online is relatively simple, especially if you already have an established offline presence. Find a domain using your name – for example, if you're a small business selling children's clothing called Fig & Ivy, you might choose figandivyclothing.co.uk.
You'll need to purchase this domain along with web hosting – this is a service that we can offer you here at Bronco, as we are a partner with Nominet and provide hosting onsite, or it can be done via sites such as 123 Reg, Crazy Domains or Fast Hosts.
Web Design & Ecommerce
If you want a very simple website that doesn't have a complex structure and can simply be used to display your business information, how people can get in touch and allow people to sign up for more information, WIX or Ionos Page Builder are great for first timers. If you've had some online experience before, we'd recommend using WordPress or Magento.

To get set up to sell products online, which should be a priority for small businesses who only have a physical store and stock they want to get moving for Christmas, Shopify and BigCommerce are the best options for your own site.
You don't necessarily need your own website to sell products online – the below options are quick fixes to get your products online more quickly, while your website is getting set up. These online marketplaces already have the tools in place so you can start selling immediately, although it's worth exploring which ones are best for your specific product range:
Amazon
eBay
Etsy
Facebook Shopping
Instagram Shopping
If you find you're struggling to get your web design set up or can't get your head around ecommerce, our Bronco web designers are highly skilled at every aspect of web development, from a single page site to a more complex design – we've done it all!
Promotion
Simply having a website or your products online won't bring the customers in; you need to get in front of people's eyes by promoting your small business, and there are several ways to do this:
Social Media
Establishing a presence on social media is absolutely crucial. Facebook and Instagram are particularly important for small businesses, allowing you to get your products in front of people's eyes for free and engaging with potential customers. People are far more likely to trust a business if they see that they are active on social media, showing themselves as a trustworthy and "real" company, particularly if you encourage your followers to leave good reviews.
We would recommend setting up your profiles on social media as quickly as possible if you haven't already and to start posting consistently – at minimum 2-3 times per week on each platform.
Paid Shopping
This is often known as PPC or paid search and includes Google Ads and Social Ads, depending on where you want to promote your business. Paid ads can be used to drive very specific traffic to your site using a number methods, from those sponsored listings you see at the top of Google searches, to ads that appear as you're browsing your favourite news sites, and to those videos that pop up on your Facebook newsfeed. They can be highly targeted, allowing you to reach customers who have specific interests, who have bought from you before, interacted with your content elsewhere, or even those who are similar to people who have bought from you previously.
Paid shopping is relatively inexpensive to set up compared to a full scale SEO campaign (below), meaning it's perfect if you have a low marketing budget, is far easier to scale up over time, and has much more instant results. Just be careful when using Google Ads that you keep an eye on your budget and conversions as Google will spend as much as it can, so you need to make sure you're still in profit when you get a conversion. Once you get the formula right you can add more budget, but it's best to start off small and keep in control. We offer full campaign set ups and management, as well as advice on how best to get Paid Ads campaigns off the ground.
Search Engine Optimisation (SEO)
Just think of how your physical shop wouldn't get a single customer if it was set up on a country lane; you need to allow people to find you in search engines. If you're searching for a specific product, far more people click and buy through the top listing that appears over any other. SEO is the process of getting your business to appear at the top of the listings in search engines using the following (and more) activities:
Proper use of keywords in title tags, meta descriptions and on page content.
Building relevant links into your site to demonstrate your trustworthiness to Google.
Giving your users a good on page experience, including site speed and good content.
Though SEO is a slow burner and takes time to pay off, the results are huge in the long run and far more consistent and effective than any other type of promotion. An SEO campaign may be something to consider once you have established your online presence to encourage conversions to continue once the focus is off this difficult time, but the sooner a campaign is underway the sooner the organic rankings can start to improve.
Quick Wins: Google My Business
If you have no web presence at all, one quick way to get some online recognition in Google is to set up Google My Business. This is a free service Google offers and it allows many great features including essential business information such as phone numbers, opening times and your physical store address (in better times!) displayed at the top of search pages, and direct messaging from Google searches.
You can even download the app onto your smart phone so you can look at insights into how people have used your listing, such as phone calls made directly from your listings and people requesting directions to your shop's locations.
We would strongly recommend having a website in addition to a Google My Business listing as you don't always have full control of your listing and having a website gives you the opportunity to sell your products in a space that you control.
Google My Business is something every online and offline company should have and make the most of, no matter the time of year. People always jump to Google for contact details and even if you don't have a website, a well-managed Google My Business profile will get a lost customer back to you. Its also a great place to start gathering reviews for your business which helps attract new customers.
Don't Forget
There are a few points to make sure you've covered or at least considered when you launch your own website for your small business online too:
Legal requirements: show company information, returns information, privacy policy, T&Cs and cookie policies.
Have HTTPS in place so that your website is secure – this is something your web host can help you with.
Consider fraud prevention as we've sadly observed a higher level of fraud around at the moment.
If you need help getting your small business online as soon as possible, whether that's finding a domain and web hosting, web design, or promoting your business on social media, paid shopping or to rank in Google, get in touch with Bronco today! We'll be happy to help, no matter your size or budget.