As you've probably seen, here at Bronco there's plenty of buzz about bees. We're big on corporate social responsibility, and not just because we get a serious amount of honey delivered at regular intervals from our awesome little hive over at Bees For Business in Lincolnshire. Bees are so important to every aspect of the ecosystem around us, and as you may have seen in the recent Burt's Bees advertising campaign, they need a bit of human help at the moment, and really, it's the least we can do – they're to thank for every one in three bites of food you eat (there's some pub quiz bee knowledge).
In the time the Bronco bees have been kicking back and relaxing over the winter having a hard-earned break, we've been coming up with some new ideas on how we can help our pollinating pals here at our headquarters in Ripon. Whilst an in-office hive might sound like a cool, cutting edge idea that probably wouldn't be totally unheard of in the digital agency world, it was unfortunately, a little impractical.
Luckily, before the bee suits and Queens were put on order, additional space became available on the business park where we're based in Ripon. Dave and Becky were keen to snap it up, especially when a small outdoor space accompanied it.
The Bronco Garden was born – the perfect space for our hard-working hive friends to visit whenever they fancy it. We're incorporating some much-needed bee-friendly flowers, using the organic seeds from Bees For Business, and also adding some bird feeders so our feathered friends can pay a visit too.
The garden will double up as a chill out space to enjoy in the warmer months for staff too. Whether it's getting a bite to eat in the sunshine and topping up the vitamin D, throwing some mad yoga shapes on the grass, or reigniting a passion for Farmville and mastering the art of vegetable harvesting, it's sure to be an area that's enjoyed by every member of the team.
All that's left to do is get to work and transform the space we've been gifted. At the moment, the Bronco garden is looking pretty bleak…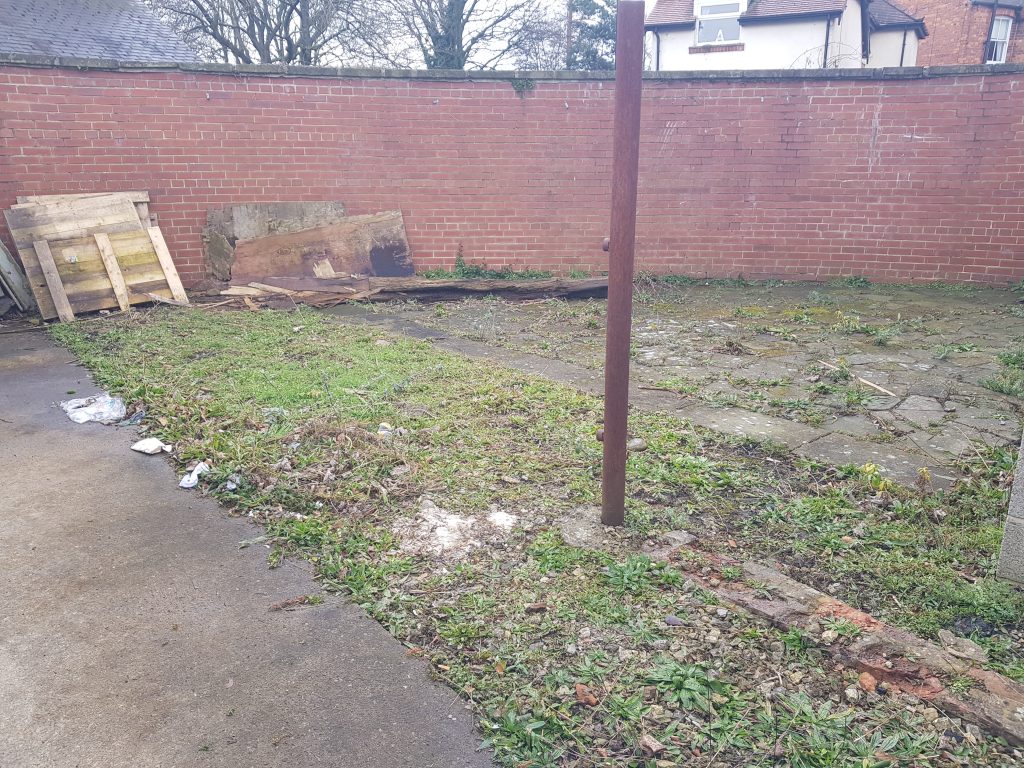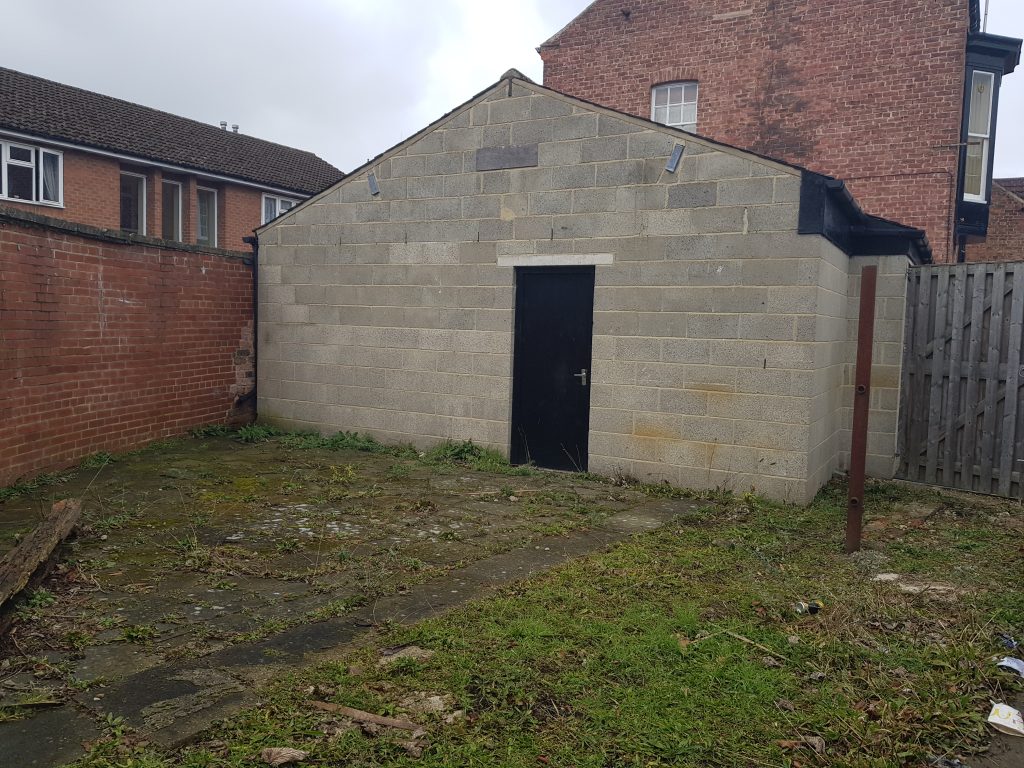 Luckily, a team of green-fingered, plant worshiping ice-cold-weed-killas are fired up and ready to conquer the wasteland that has presented itself. The transformation into a beautiful relaxing space is to be completed over the next couple of months! Check out the plan below for what we have in mind: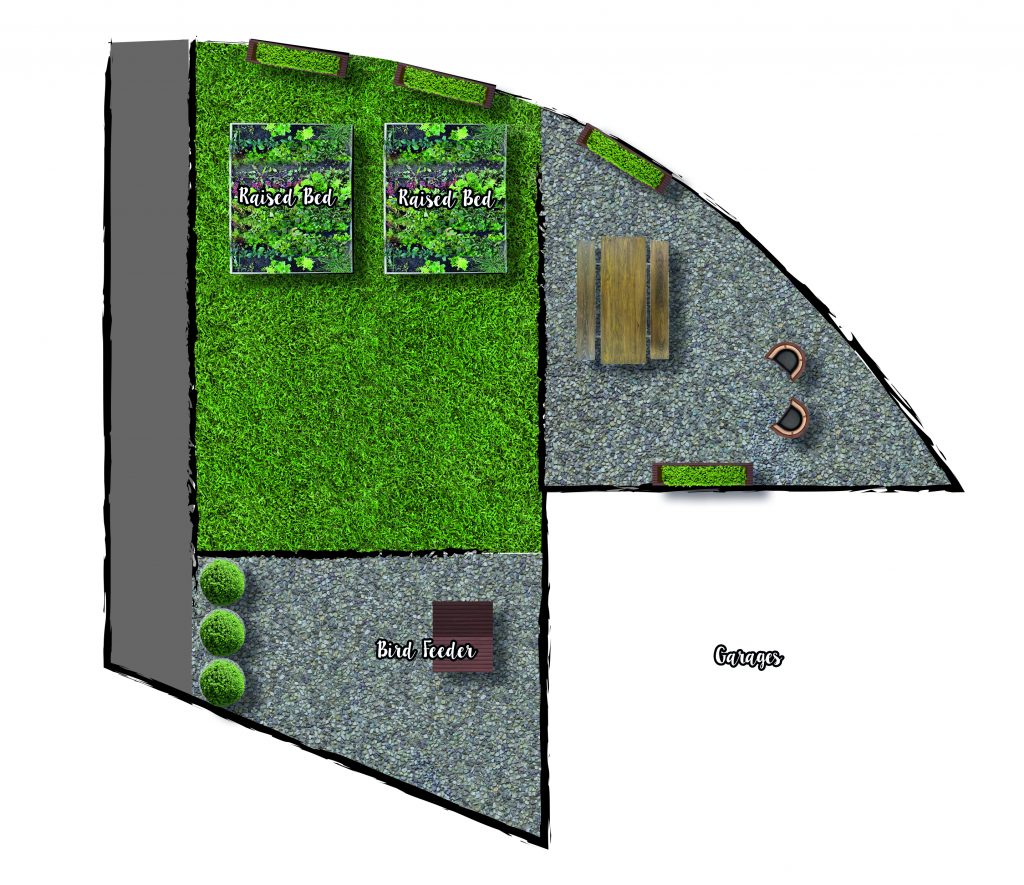 Watch this space for what we hope will be some epic before and after snaps of our next extra-curricular project!