2016 proved to be a big year in the SEO world, with the long awaited roll out of Penguin 4.0, an increased push on getting websites 'mobile-friendly', and Panda becoming part of the Google's core algorithm. Looking at last year's predictions, our digital marketing team weren't far off, but how will they fare this year?
Matt's 2017 SEO Predictions
SEO continues to develop, moving further away from vast link volumes and exact match anchor texts to further progress the technical aspects and on-page practices.
2017, I feel will bring an exciting new turn in SEO showing further developments on location specific searches. We've already seen Google take a stronger approach over the last year towards location with push messages on mobile, review requests, image requests and more – This is likely to further improve with improved business listings, citations assisting them and with the mobile index now being the main index.
Knowledge graph, I feel will also grow, becoming more intelligent and displaying further information based on specific searches. The organic layout may also change to become more schema and information specific, likely offering more real estate for organic presence on page one.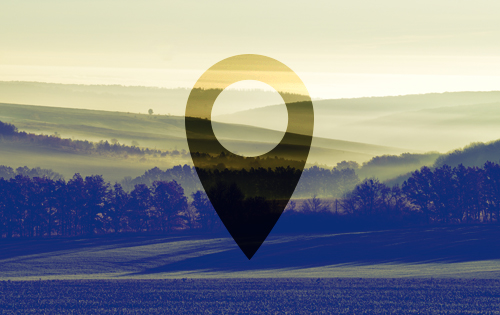 Matt's Tools for 2017
Google Analytics
Google Analytics is a staple in any online marketing campaign. We use this day in, day out, to monitor the progression of our clients campaigns and monitor changes in traffic to pinpoint areas of strength and weakness.
Google Analytics is also a really powerful problem solving tool, best utilised when drilling deep into pages and uncovering errors, none converters, under performing landing pages and more.
Despite Google introducing the (not provided) restrictions, there is still ample of data in this powerful tool to help get the job done.
https://analytics.google.com/
https://twitter.com/googleanalytics
Majestic SEO
Majestic is an excellent tool to have at your disposal. This superb backlink tool is one of our favourites and works in conjunction with our internal link auditing tool.
Majestic takes backlinks back to basics, offering an easy to use interface with black and white datasets, allowing us to find what we need easily, whether it be domain count, backlinks or anchor text volumes / quality.
One that's been a part of the Bronco kit for some time, this nifty tool identifies newly obtained links regularly and offers accurate data.
https://majestic.com/
https://twitter.com/majestic
Craig's 2017 SEO Predictions
I think this year we'll see further increases with mobile, a safe bet, perhaps, however, I think we'll see some interesting developments.
One of my predictions from last year was further integrations and much more powerful application of Knowledge Graph and blended search – For this, I feel Google are just getting started and we will see many more developments here, particularly due to their pursuits of Google becoming more of an assistant.
I think we'll see the use of Google Knowledge Graph API's in some new tools and I also think we might see a major API getting pulled.
While I predicted last year the rise of data science, specifically data analysis which I think will continue. I think we'll see a lot of SEO's jumping on the machine learning bandwagon; I think they'll be some developments here by a few folks but most will be wasting their time.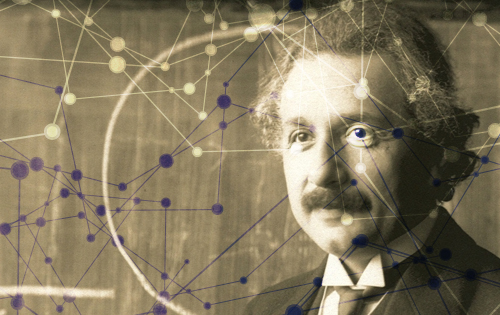 Craig's SEO Tools for 2017
Google's Search Console
I think people should keep a close eye on Google Search Console, the data is incredibly valuable and the team continue to make it more useful. There are questions around the validity of the Search Analytics data, however, this is more lack of understanding on how that data might be used; specifically speaking position data and the need to think beyond the ten blue links.
https://www.google.com/webmasters/tools/
https://twitter.com/googlewmc
Ant's 2017 SEO Predictions
Google will be aggressively moving to catch up with Amazon's Alexa. Alexa is currently as of January 2017 far more intuitive than Google Assistant. This will be achieved in part by aggressively introducing the assistant to as many devices as possible. Including Phones, TV's and Audio Devices. Potentially even Chrome Casts coupled with new features.
In terms of changes to Organics – we'll see continued pushing of HTTPS and many new features introduced to the AMP Framework to encourage quicker and wider adoption from sites.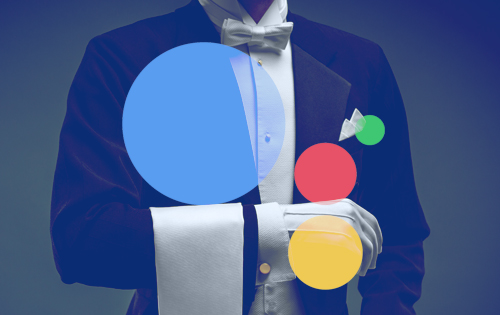 Ant's SEO Tools for 2017
Kerboo
Kerboo is an exceptionally useful tool for monitoring your link profile, with easy imports – the ability to search through a link profile in a very unique way to quickly disavow groups of bad links. Additionally – where links can't be filtered down, a uniquely designed auditing feature allows users to quickly determine what is and isn't an organic link.
Kerboo's less well known Site Hunting, Outreach & CRM features provide a new experience to those managing a link building campaign from discovery through to acquisition.
https://kerboo.com/
https://twitter.com/kerboo
https://www.facebook.com/kerboodata
Rory's 2017 SEO Predictions
Local results will become even better, whether you're searching for big national stores or small local shops. Your mobile data will be used even more, we are already seeing "Live" data for concert venues so likely to see this rolled out for other venues which see larger spikes in footfall over shorter periods.
Google are pushing out their "Nest" Smart meter for homes harder than ever, another area where Google will be gathering data from you. Google are constantly expanding in to your home even more so with the "Google Home" voice activated speaker, which can control your Nest thermostat or play your Spotify songs. All ways in which Google can provide you a better SERP.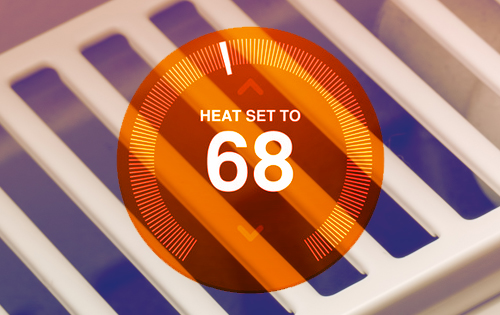 Rory's SEO Tools for 2017
Ranksonic
We've been using RankSonic for over 6 months now. Whilst we provisionally only wanted to make sure that our keywords were tracked accurately, we have now become more familiar with the other tools & features that RankSonic offers such as 404 errors generated from external links & Site Auditor.
Whilst some of the internal features within "Site Auditor" maybe be a little basic for larger agencies, teams working internally could find this a powerhouse of information and save on having to buy other tools to get reports on "Duplicate Title Tags" or "Empty Meta Descriptions"
https://ranksonic.com/
https://twitter.com/rank_sonic
Sarah's 2017 SEO Predictions
2017 is going to see huge developments in conversational search, largely thanks to Amazon's Alexa and Google Home. Ford are even incorporating Alexa in their new cars, but I think when Google Assistant takes off it'll put Alexa to shame, Knowledge Graph is going to reach new heights.
Local SEO is going to come to the fore even more, and with ads already infiltrating the local pack, we'll see higher bids and more paid results. I think Google Assistant will go to these for recommendations e.g. "Okay Google, which restaurant is best for large groups?" – the big chain restaurants will pay big money to be the answer.
I think we'll also see cross-device personalisation based on search behaviour and location data, e.g. Google notices I frequently go to Everyman Harrogate, so when I query film showtimes, Everyman times will appear/Google Assistant will opt to tell me these over Odeon for example. If I browse for Christmas presents on my phone, related search suggestions/retargeting will appear on my PC and tablet. Although, if this affects my surprise gift efforts when using a shared PC, I won't be happy!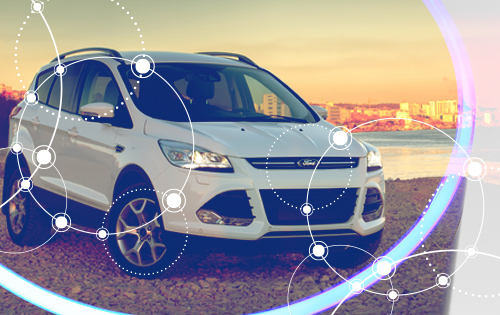 Sarah's SEO Tools for 2017
Ahrefs
Ahrefs is becoming much more than just a backlink tracker, (although it's probably the best one out there at the moment). The incorporation of organic search is a great tool for competitor analysis AND pulling out hidden content opportunities. The content explorer is also really great for this too, and something I'm looking forward to working with on campaigns this year.
I think they will expand this functionality further in the next year, making it a really strong all round tool. It already is a must-have in every digital marketer's tool kit, and I think it's going from strength to strength in 2017.
https://ahrefs.com
https://twitter.com/ahrefs
https://www.facebook.com/Ahrefs
Dave's 2017 SEO Predictions
A new Google algorithm will be unleashed that looks specifically at mobile users and data, including browsing habits via location. This will most probably violate some privacy laws and it will affect mobile and desktop rankings – we may see desktop ranking disappear altogether.
Google will also push Local into more sectors, Maps and local companies will dominate the first 10 results for at least 75% search queries.
You will need a Google account if you want to use Google Search. It will be pushed out as a security fix and 2 step verification will be standard, with users needing to manually turn it off.
More Negative SEO attacks are around the corner, so there will be a bigger need to keep on top of it. Log spam and backlinks spam being the main offenses, all with click fraud.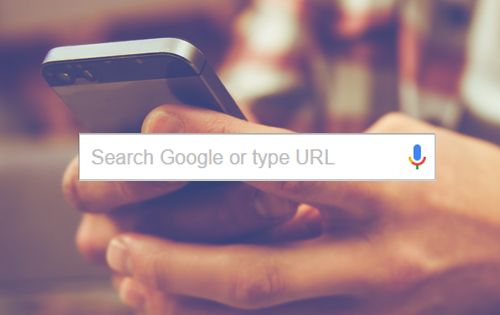 Dave's SEO Tools for 2017
SearchMetrics
One of the reasons I like SearchMetrics so much, is it gives you a nice comparison between your client and their competitors. It allows you to see if your efforts that are being put into the SEO campaign are working, and what the gap is between your client and competitor. It also helps you with subject areas your competitors are investing in when it comes to organic search.
2016 was a great year for SearchMetrics as we saw the tool evolve on the mobile front, giving us valuable data insights, and I'm really excited to see what 2017 will bring.
http://www.searchmetrics.com/
https://twitter.com/Searchmetrics
https://www.facebook.com/Searchmetrics/
SafeCont
One that we're looking at, at present, is SafeCont (thanks for the hat tip @Aleyda!).
This is a tool that looks at content on a website, then uses it's own algorithms to determine the quality of content, looking at the distribution of search terms and internal linking, to then feedback as to whether the website is at risk of Panda issues or not.
http://safecont.com/en/
https://twitter.com/@SafecontEN
https://twitter.com/carlosredondo
Bronco's Digital Predictions
The rest of the team have been making use of the Bronco crystal ball, and made predictions for the next 12 months. Take a look at the Digital Media Marketing team's predictions for 2017, as well as what the Web Development team is expecting in the industry the next 12 months, here.
Looking to take your digital marketing campaign to the next level? Get in touch to find out what Bronco can do for you.