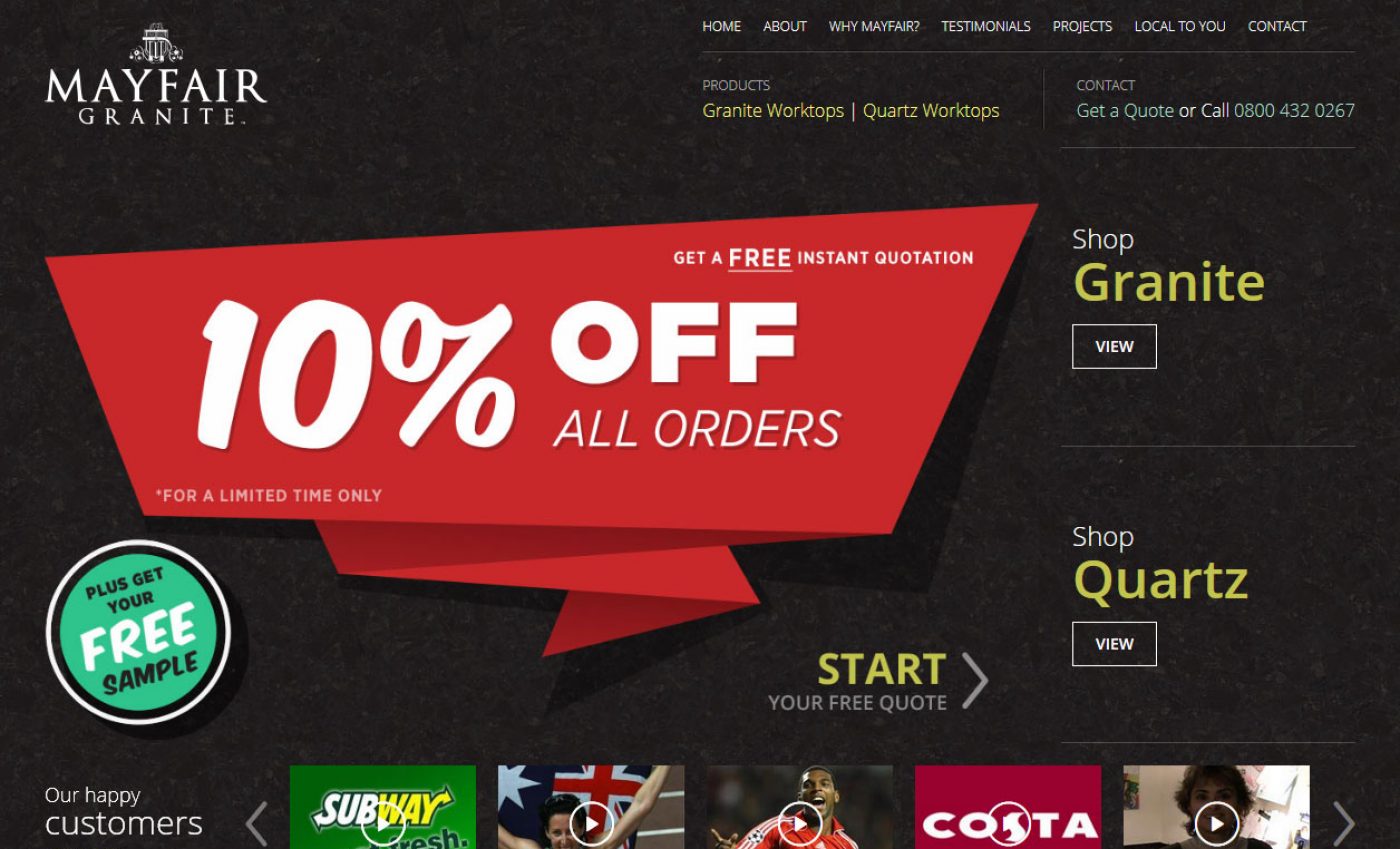 We were approached by Mayfair Granite to deliver a new, mobile friendly, website that would better communicate the added value they deliver to customers over their competitors.
A huge leap forward
As we began the project it transpired that the existing website had gone largely unchanged, especially in its design, for the past 9 years. For a website to not undergo some form of redesign in that time is uncommon, especially when considering how the web has changed and matured in that timeframe.
It gave us confidence that we could deliver a site that would be a huge leap forward in design, functionality and in the underlying code structure that still relied on tables for layout.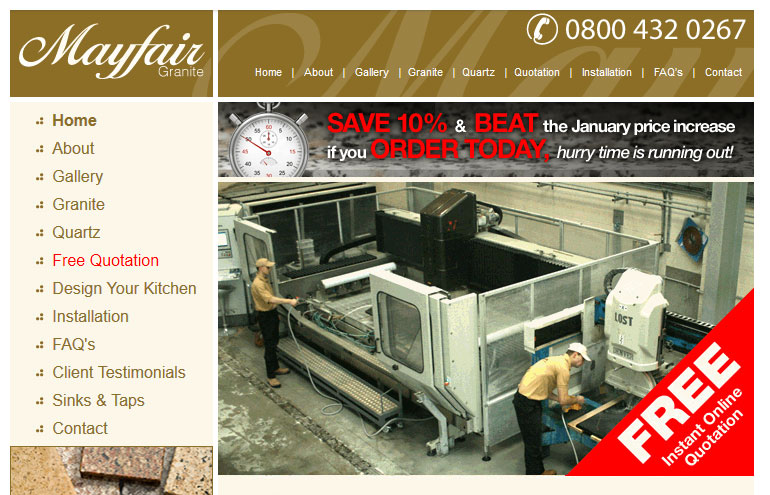 Delivering for mobile
When taking an existing fixed layout website and producing a responsive version there can be a low share of users consuming the site with mobile and tablet devices; providing an opportunity to deliver a far better experience to these users and capitalising on a growing market.
But for Mayfair Granite they were already seeing a 50% share of users accessing the site through mobile devices (32% tablet, 18% mobile). So in this instance there is less opportunity for growth but instead a requirement to maintain that figure whilst delivering a more usable and functional site for these users. So in this instance rather than using growth as a measure for success we would instead rely on reducing the bounce rate as one measure for success.
Service a priority
The Granite and Quartz worktops that Mayfair Granite sell aren't particularly unique. While they do sell superior stock over some competitors, and provide a high finish through cutting and polishing the material in their own factory, the stone isn't unique to Mayfair Granite.
So for our client the service they offer from templating through to installation is as important as the quality of the material. It was important to communicate this through the website by expanding the content available as well as through the design.
The result of this process was the addition of a number of new pages as well as continued inclusion of testimonials which were given a lot of focus on the existing site. The new pages include those titled Why Choose Us and Order Process which aim to give the customer as much information about the company and the process of ordering prior to committing to that initial enquiry. Not only would these pages exist in their own right but the content would be refactored in various other areas of the site to give these important messages more visibility.
Local and national
The web allows companies to market themselves to a much wider area, far more cheaply, than they could through offline alone. Without a well-recognised brand or the volume of offline outlets that the big kitchen stores have it's important that customers recognise that Mayfair Granite is able to service a nationwide audience.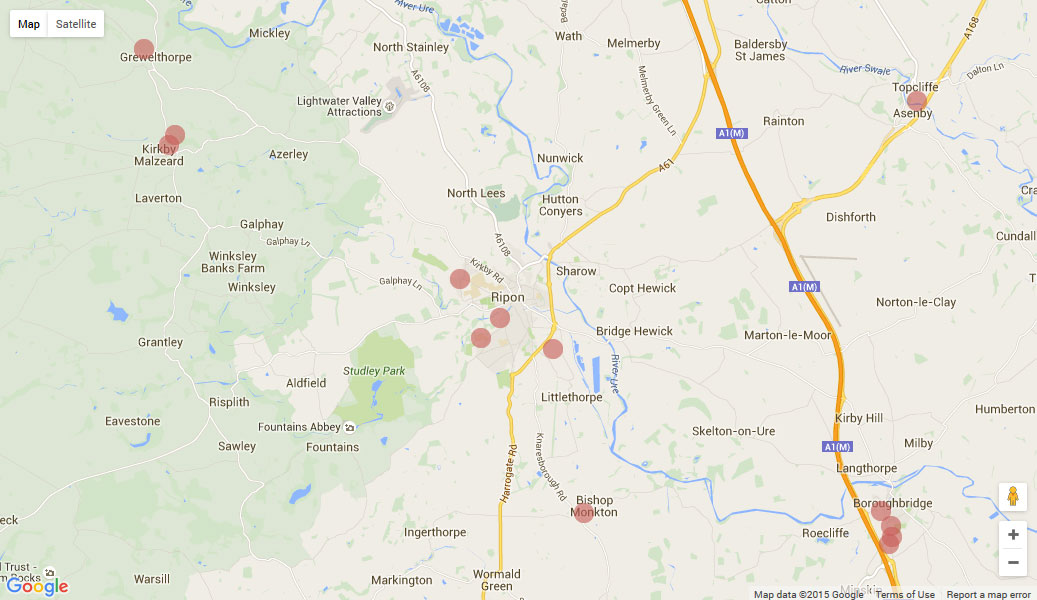 To achieve this the site utilises localised telephone numbers in a number of regions as well as including a localised map on the Local to You page. This page utilises the Google Maps API to plot the postcodes of many of Mayfair Granites previous customers providing new customers the assurance that Mayfair Granite are able to travel to their area, including the highlands of Scotland, to template and install the worktops they desire.
Success?
While the site has only been live for a few weeks (at time of writing) it does appear we have achieved one of our early goals in reducing bounce rate across the board but particularly by 20% on mobile devices. We've also seen improvements on a number of other metrics but these figures aren't always reliable as you need more data to determine, for example, if the average time of site is due to a user engaging with the site and its content or an indication of a user unable to achieve their goal as quickly as they might expect.
On a more aesthetic note we feel the website more accurately reflects the company Mayfair Granite has become and provides users with a more engaging experience to help drive enquiries and sales contributing to the company's long term growth.
In the future we'll be working with the client to develop the site as required and observe in greater detail how the users are interacting with the site to help suggest possible improvements.