Let's just cut straight to the chase, why is Google trusting Trustpilot? Surely they can see the same things as I can, can't they ?
1) I did a search on Google and noticed this :
Nothing new I know, but how many people actually click on the star rated link or just see them and go hmmm pretty stars and click on the AD's? If you're in the "that's pretty" camp click the bloody link !!
2) I'm surprised how many reviews came from Trustpilot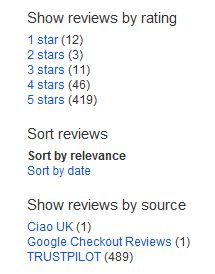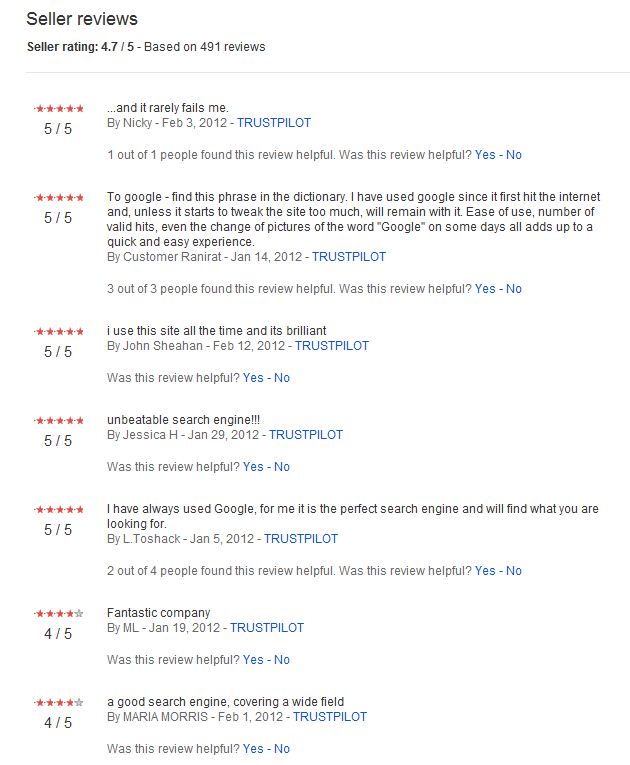 3) But not as surprised when I actually clicked  through to the Trustpilot landing page for Google, I mean look at the "Featured review of Google"
Double Mattress
Beds and Mattresses. Up to 70% Discounts & complimentary same exact day shipping. Receive a choice of space-age foam mattresses through Sleep Outlets, a British established Manufacturer. As much as ten year guarantee, no cost overnight shipping & free bedroom pillows
Really that the hell is going on ?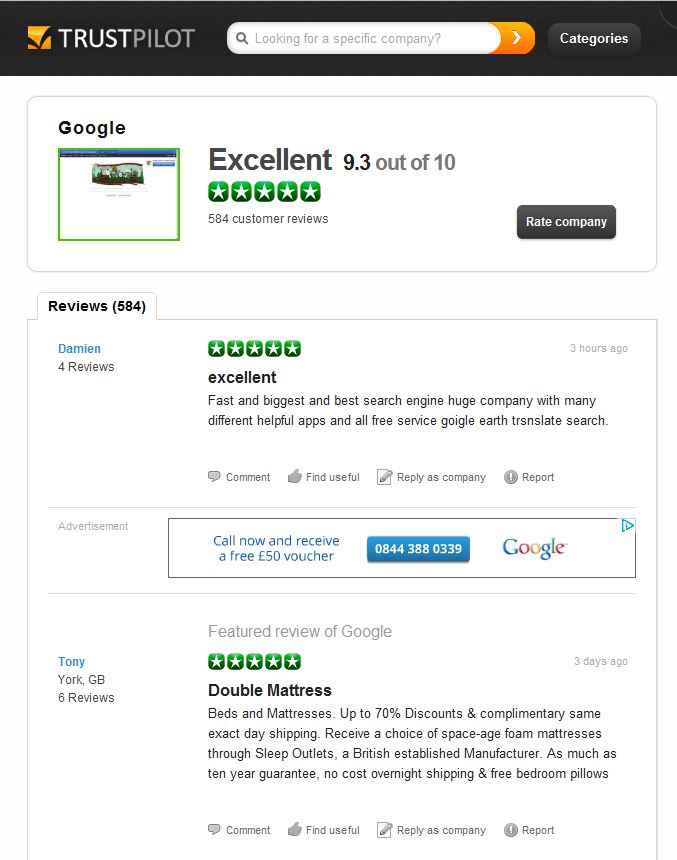 Let's just have a look at tony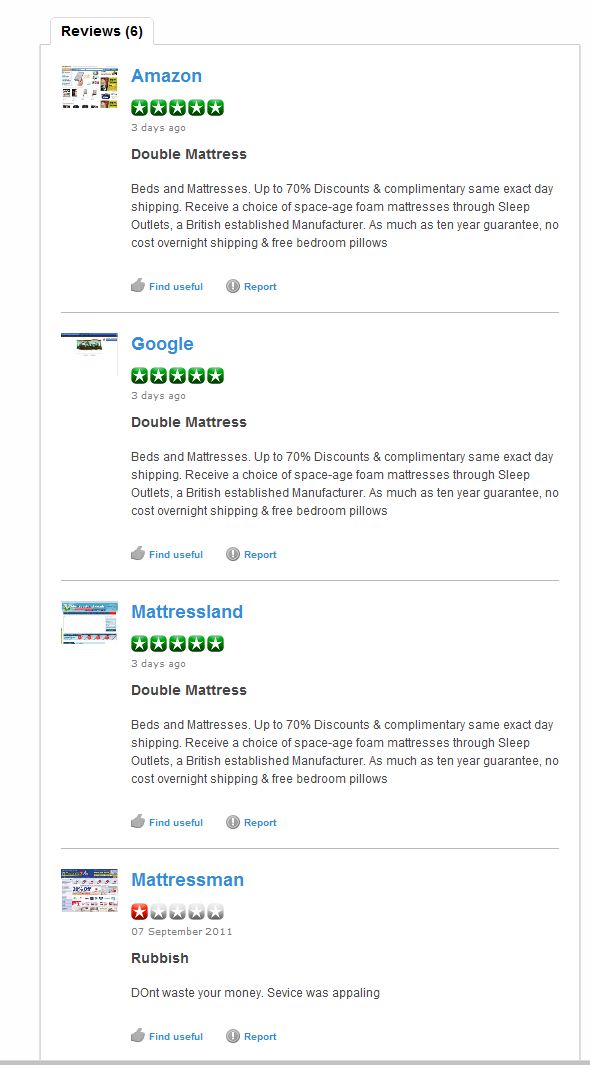 Now someone please tell me why does Google trust Trustpilot?