In short – we think so! Read on to find out why…
What makes a good link?
A good link has remained the same since SEO began; the only thing that's really changed is Google's detection and severity of actions taken.
"A truly Organic link is one that has not in any way been requested by the site owners, partners or appointed agencies."
Earning Links, the right way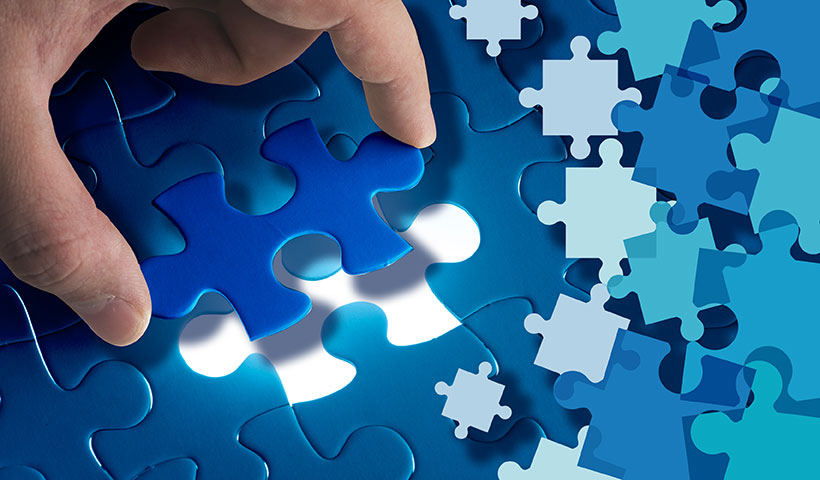 The only way to earn a link is to create something "remarkable". Remarkable can come in many forms:
A unique product (think Dyson) or iPhone.
By solving a problem for someone such as a user struggling with an application, in a lot of instances someone else will have experienced a similar issue in the past and the solutions are often widely linked to and shared.
From Research – though this is difficult unless you can provide information on something truly new and interesting. This can be exceptionally time consuming and expensive.
By selling at a cheaper price.
Press Releases
Used in the right way these will yield links where they're deserved. Don't ask or embed them. Journalists should be approached directly – don't rely on news wires or distribution services as they rarely yield good results.
Penalties
Google's ability to both automatically discount unnatural links and to manually penalise sites has significantly improved over the last 5 years. The severity of penalties has also improved to better reflect the level of foul play.
It is possible to get both "Partial" and "Site Wide" penalties for artificially inflating PageRank.
Partial Penalties often impact a page or set of pages within a larger site.
Site Wide penalties typically remove all of a site's organic rankings including its own Brand Name where extreme levels of abuse have transpired.
Do negative SEO campaigns work?
Yes – we've seen an example in 2017 of a full-blown negative SEO campaign negatively impacting a site's organic visibility.
Tools & Link Sources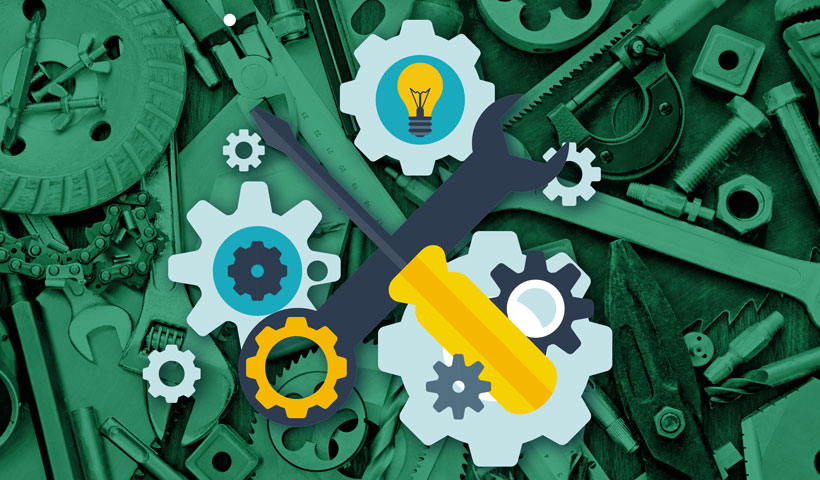 We use a variety of tools in order to get an accurate picture of a site's link profile. These services use their own crawlers to scrape the internet and build a comprehensive link index of every webpage they can find and where they link to.
Majestic
Majestic remains our favourite source of data for link profile. When doing a deep dive it's well worth exporting both historic and fresh indexes as often there will be some discrepancies between the two. For normal monthly updates, the fresh index will typically suffice as you only want the latest links.
Ahrefs
We also make use of Ahrefs who has the same model as Majestic – Ahrefs crawls the internet building its own link index then sells this data. We export this, along with Majestic's data, minimising gaps in between.
Google Search Console
The final source of links we use is Google themselves via Google Search Console. Google claims to show a site's latest and most important links via this tool, though presently the quantity of data is very limited. This makes Majestic and Ahrefs essential to carry out a link audit.
Kerboo
Kerboo brings all the data discussed above into a single platform where all of the data is re-crawled to check its validity (the web is a fast changing place).
Kerboo then shapes all the data by hostname (domain) so it can be reviewed. There are a number of alternative tools that do the same.
Investigating a Link Profile
Once you have got to the point of having all the data setup and ready for review, it's a case of reviewing each domain and determining whether a site is spam or legitimate. At Bronco this would be carried out by an experienced consultant who can very quickly determine whether a site should be disavowed (discounted from Google) or kept as part of the link profile that's contributing to your site's rankings.
Some examples of what would typically be disavowed: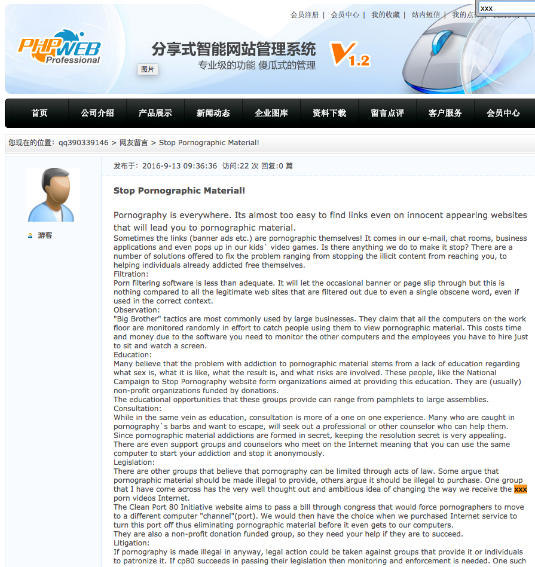 In this example, the site has been attacked with various porn anchor text links into its main landing pages. The safest way to maintain rankings in this circumstance is to disavow all links that may have been generated by the attack. This is typically rare.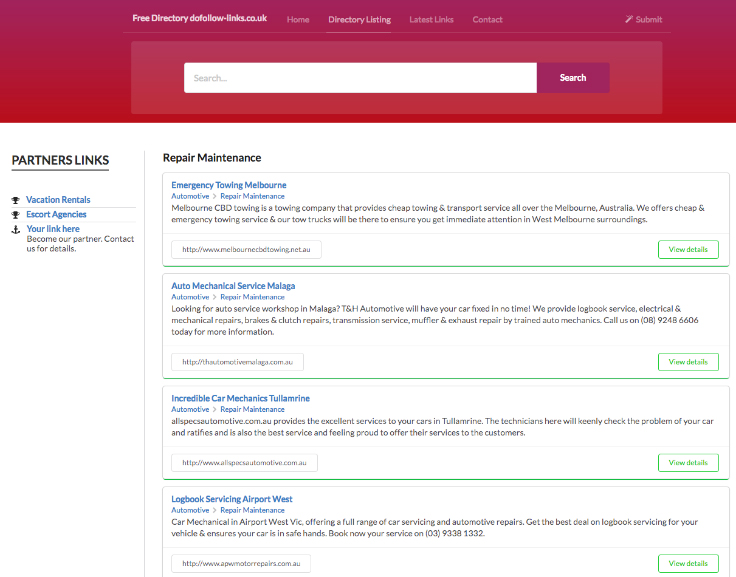 Often, we see low-quality directories – sometimes via historic activity that the client has engaged in; other times they end up in a directory database which is distributed all over the place. It is then a case of actively monitoring and preventing these from negatively impacting the site's performance.
However it is important to remember that not every web directory is low-quality. We would have no issue paying for Best of The Web to review sites we look after, for consideration in the directory.
In terms of deciding whether a directory is low or high quality – it's a case of common sense. For example the directory highlighted above is called www.dofollow-links.co.uk which immediately suggests the directory has been created to funnel PageRank into sites.
On top of that, it's a UK domain, linking to mainly Australian sites demonstrating little editorial control over the site's content.

Anything with a label – whether in an image or as plain text, with a followed link is immediately exposing you or your client to a penalty if manually reviewed. These should just be disavowed without question. Why? If your site is every manually reviewed by a Google Search Analyst, you will get penalised for manipulating PageRank.
Conclusion
We actively recommend monitoring your link profile quarterly or monthly depending on the size of the site.
There are many other types of links you should look to disavow. This blog post covers the most common circumstances in which we would look to disavow links to safeguard your rankings.
Paid Posts continue to positively influence rankings – so if that is part of your strategy, have a risk management plan in place so you can quickly react should the worst happen.
Below are a number of links of useful resources for further reading: