As you will have seen from some of our past posts and across our social media, we have been training for Tough Mudder. It took 18 weeks of blood, sweat and tears to get prepared for the gruelling challenge. You'll be happy to know all that training paid off, we completed the course all without injury and we also smashed our fundraising target!
We couldn't have achieved this without the support of our colleagues, friends and family and all of those who donated, we just want to say a big thank you.
The training
When we started training for Tough Mudder, everyone had varying levels of fitness. It was important to build everyone up to similar levels, so we started our extensive training with our Bronco PT Dave Robinson. Over the next 18 weeks our training consisted of CrossFit and HIIT, and Dave did not make it easy for anyone, focusing on building muscle and stamina to ensure everyone was up to the necessary levels of fitness needed to compete.
Read more about our grueling training here:
Training for Tough Mudder – Bronco's Journey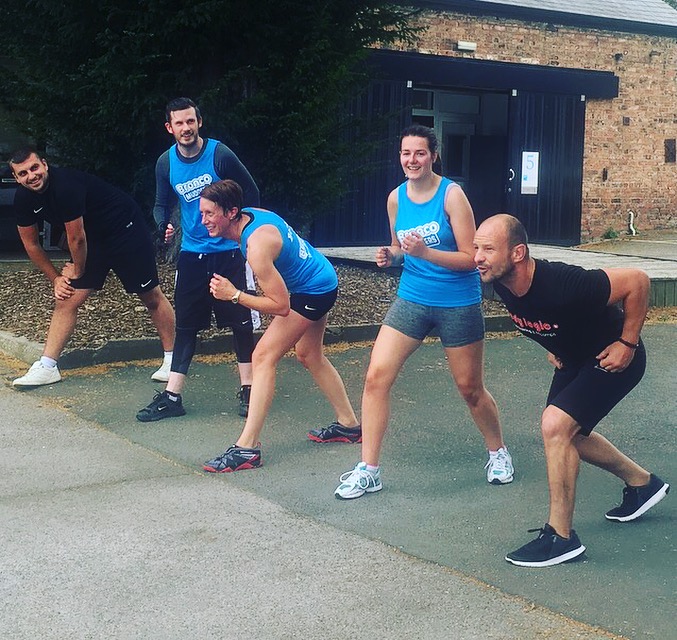 The cause
We weren't just doing Tough Mudder for our own achievement, the big reason behind this was to raise money for an important cause, close to our hearts. Over the last couple of years we have worked on The Jett pack, a charity which is helping Jett, a little boy who has Becker Muscular Dystrophy. We thought raising money for The Jett Pack and Muscular Dystrophy UK would be a great way to continue helping.
Read more about Bronco and Jett's journey here:
The Tough Mudder Challenge – Where your donations are going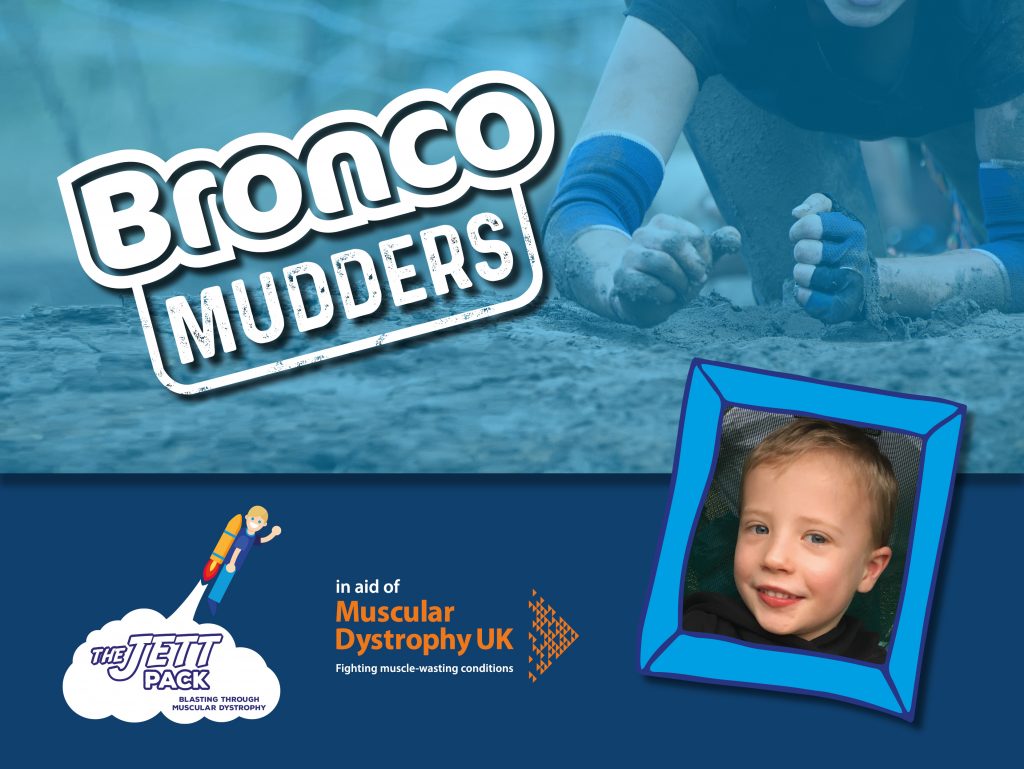 From the team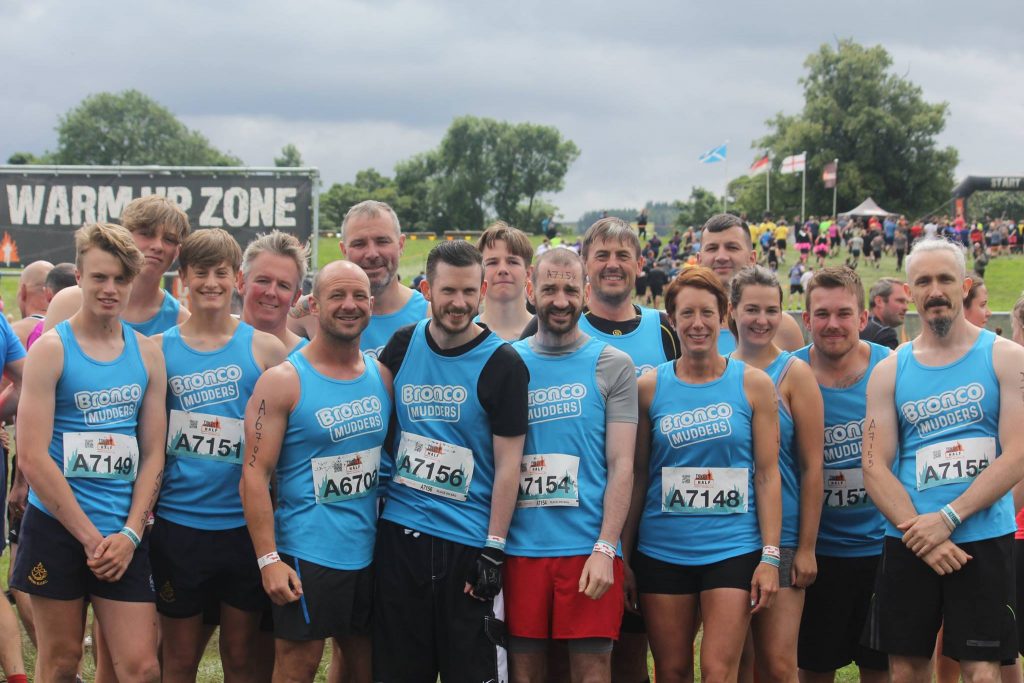 Becky
"What a day! What more can I say, but what an experience for the team to be challenged, and I'm so proud of how well everyone did. The training really helped to get fitness levels up, but the team spirit certainly kept everyone going. Whether it was crawling through the mud or trusting your teammates to help you over 9 foot wall, they smashed it. As well as smashing the course and all crossing the finish line together with a big smile on our faces, the fact we had Jett there to cheer us on made it all the more special. We were humbled by everyone's generosity and getting about our target was brilliant in order to help fund the really important research into Muscular Dystrophy. We loved it so much we're getting ready for our next challenge in September!"
Sian
"I was really nervous about doing Tough Mudder as I'm not a sporty person and I've never done anything like it before, but as I passed through the start line, I realised I could say "at least I've participated in Tough Mudder". So when I crossed the finish line, I was kind of in shock that I'd made it through the whole thing! And somehow, despite the fact that I'm still not sure I ever actually said yes to doing it, I actually enjoyed the experience and am planning to participate in another. The training was hard work, possibly more difficult than the real thing, and I feel like we came out the other end of it all as a stronger team, and not only physically!"
Kean
"Going from couch potato to "endurance athlete" capable of running, climbing and crawling through a Tough Mudder half course after only 18 weeks seemed impossible. By largely focusing my training on running I easily coped with this element of the course but given my recovery time the weekly CrossFit sessions weren't enough to prepare my upper body; though I'd hate to think how bad I'd have been without them. While challenging at times I finished the course with energy to burn and wishing we'd done the full course; though certainly my body disagreed in the days following."
Rory
"Whilst I thought that running was going to be my biggest weakness it was actually upper body strength where I was let down. The obstacles were I needed to pull myself up is where I really struggled and was grateful for help from the team."
Matt
"Tough Mudder really wasn't what I was expecting. I'd worked myself up, worrying about the distance I needed to run and how difficult the obstacles would be. Turns out I was wrong! It was definitely a challenge but I finished the course with so much more left in the tank. I'd definitely do it again"
Adam
"Circuit training was hard, some days almost felt harder than the actual event itself. Pushing ourselves to the limits in training stood us in good stead for the Tough Mudder and made it more of an enjoyable experience. Dare I say it would have been a breeze if I was not for a small bout of cramp in my calf and a dose of man flu. Team morale was high, we all stuck together, helped each other through the course and we all finished with plenty left in the tank. "
What's next?
So now with Tough Mudder completed what's the next challenge for Team Bronco?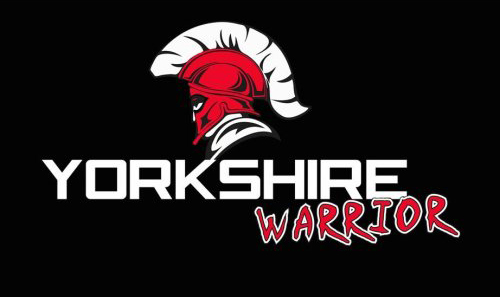 From the day